Creative
5 Pakistani movies that shattered all previous box office records
'Ah, Pakistani movie…? Please NO Let's do something else', I know we all were used to have this behavior but it's an H-I-S-T-O-R-Y and history is made to be changed. The year 2015 proved as a most pronounced year in the film industry of Pakistan. There were around 10 movies released in this year that is the highest number of Pakistani movies released since more than last three decades.
Continuing this trend here are a number of movies released in 2016 and they all were records breaking movies including Actor in law, Janaan, Zindagi kitni haseen hai as most amazing movies of this year. In this article we will discuss the stats and economical significance of top 5 Pakistani movies which have released in last 2 to 3 years.
#1 Jawani Phir Nahi Ani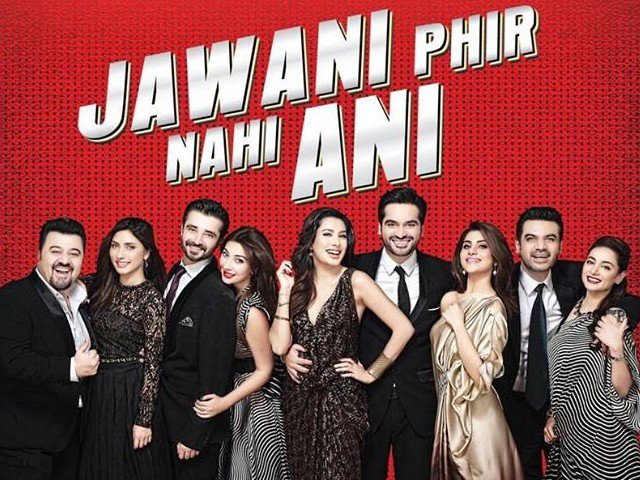 Nadeem Baig is director of this adventurous and comedy movie. The script is written by Vasay Choudhry and the top leading characters which are the main reason that this movie is at first position in this list are Hamza Ali Abbasi, Humayun Saeed, Vasay Chaudhry, Mehwish Hayat and Ayesha Khan.
The whole movie revolves around a funny story of a divorced lawyer who takes his friends on vacations to escape their wives. It was released on 80 screens at the end of September and at the box office, it generated revenue more than 49.9 crores and hence becoming the highest-grossing movie of Pakistan.
#2 Waar
A truly masterpiece and action film Waar is the production of MindWorks Media it is based on heart touching and a patriotic story of a retired security officer who returns to save Pakistan from a major terrorist attack. Directed by Bilal Lashari (with the estimated budget of 180 million) and written by the glorious writer – Hassan waqas Rana. It is the second highest grossing movie that did a business of 34.68 crores worldwide.
#3 Bin Roye
Bin Roye is a movie of instance love and romance. Directed by Monina Duraid who is known as a best drama and novel director for such type of stories.
The leading roles are Mahira Khan and Humayun Saeed though Fawad khan was chosen as the male leading character for this movie but due to dates clash with his other project, he refused, hence we saw a new stunning couple in this movie. It is released in 2015 and made a business of 30.75 crores on box office and Eventually becoming the third highest grossing movie.
#4 Actor in law
Direction, production, Music, acting and dance everything was perfect in this movie. Directed by Nabeel Qureshi, it is another socio-comedy movie that was released on the occasion of Eid-ul-Azha this year and did a huge business of 28.64 crores.
This movie is a production of FilmWala Pictures. The Leading cast includes Om Puri, Alyy Khan, and Mehwish Hayat. Audience rated 10/10 for acting, music and dance performances of this movie. From the story you related so many things to your life that was the main reason that audience liked this movie a lot.
#5 Janaan
Again here Is another masterpiece of romance comedy film. The film cast on the story of a Pakistani girl who lived in Canada but comes to Pakistani to attend the wedding of her cousin and then she falls in love.
Azfar Jafri who is the best leading director is behind this masterpiece. I have done the business of 27.13 crores and became the 5th highest grossing movie of Pakistan.