Top Ranked
Top 6 Best AC Service company in Islamabad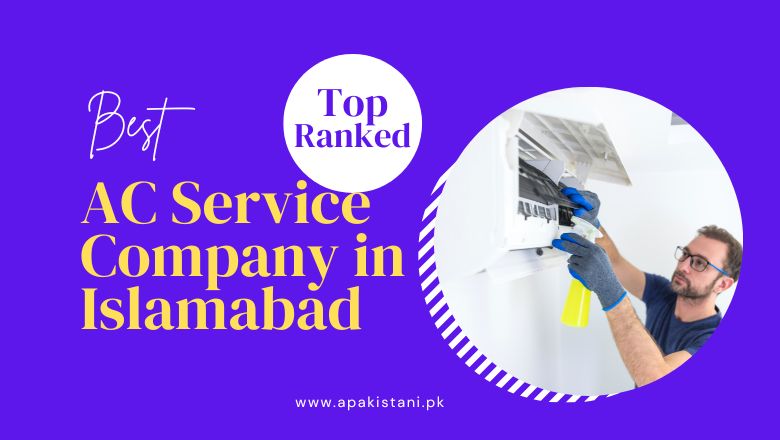 The capital city of Pakistan is home to 4 million people. There is no certainty when it comes to the weather. Air conditioning is very important for everyone nowadays. It can be difficult to find the best AC service company in Islamabad sometimes since the city is so crowded.
How Much Does AC Service Cost in Islamabad?
The average prices we found for various AC services are listed below. There may also be some additional charges, especially if you're calling during a vacation or emergency situation.
A good air conditioner will be useful for the whole family. The air conditioner should be able to provide cooling at a great speed and with low energy consumption. If you are looking for a great air conditioner service provider, then you are at the right place. There are many different local service providers of air conditioners available in every corner of the Market. It is necessary to know about the best and quick service provider and their service before hiring one. In this article, we will discuss some of the most prominent and best air conditioner service providers in the market.
AC Service is very important for everyone. You will need an air conditioner service company that can provide good quality service at an affordable price. Our expert team analysis and conducts research on some of the best air conditioner service providers in Islamabad. You can check their website for details and more information.
What their Customer says
Just wanted to say thank you- maqsood and sons and his company fixed our AC and our entire experience with your company was pleasant. It is very refreshing to have a positive experience with a business. I will be recommending you all in the future to anyone who needs AC or heater repairs. Thank you very much!

Ali Shan
Website: www.toptechcool.pk
Phone: 0344 3308186
Address: Office 1, Al Manzoor Arcade, G 13/4, east service road, Islamabad
What their Customer says
As you step into the TopTech Cool…you can sense the genteel presence of Hafiz SB, to help you make the right choices in buying the Air Conditioning Equipment you want.

With his immaculate and honest communication skills; your buying and service experience will be as pleasant as a breeze.

Rabia Ch
4- Bismillah AC & Heat
Phone
5: Service Square
Website: https://servicesquare.com.pk
Phone: 0309 5556777
Address: Office# 7, 2nd Floor Sharjah Plaza, G-10 Markaz G 10 Markaz G-10, Islamabad, Islamabad Capital Territory 44000
Service Square is one of the finest service providers in Islamabad after successfully launching in Lahore. They do not just provide Air conditioner service they also provide other services like plumbing, electrition, and janitorial service.
What their Customer says
I have called them for the Ac fitting and gas filling. They have done a good job and there staff is very professional. Providing the services in islamabad at best rates👍

Husnain Butt
6: Technicist
Website: https://technicists.business.site/
Phone: 0300 9614810
The Technicist is a professional AC service company. They provide reliable and professional AC service. They offer services in Lahore and Islamabad. You can contact them with any questions you have regarding their services.
What their Customer says
I had a great experience with the technicist.Highly professional & their services are excellent as compared to other companies.

Sonia Shah
Conclusion:
To make your home and office air conditioner in perfect chill conditions, regular maintenance and servicing are very crucial. For maintaining home appliances' working states, a good and experienced air conditioning repairer is always an ideal option to choose. Islamabadians can book a service session from our list of 5 shops for the best Air Conditioner service in Islamabad.