Auto
Xiaomi to begin Mass Production of the first Car in 2024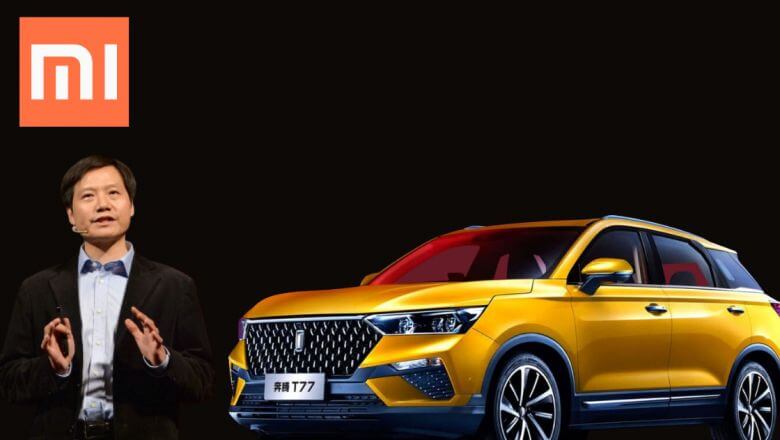 Xiaomi CEO Lei Jun on Tuesday said that the Chinese smartphone maker will mass produce its own cars in the first half of 2024 , Reuters reported.
More Details about the upcoming electric vehicle's specifications, its launch date, and its price are yet to be revealed, but it is known that Xiaomi has begun hiring relevant resources and investers to take the project forward.
The confirmation of a major target date for the company's electric vehicle division has caused shares to jump nearly 5%. Director Zang Ziyuan from Xiaomi revealed this information on his verified Weibo account and it is an important step in progressing towards producing EVs at scale.

Zi Yue also shared that they expect their next milestone, which will happen before summer ends, may spark irrational exuberance among investors again if all goes accordingly.
Jun gave insight into Xiaomi's future plans during an investor event.
Lei said, "Our target is that by 2025, we hope to meet 50% of our company's hardware revenue from new energy sources and do so with a valuation of more than 10 trillion yuan ."
Xiaomi did not immediately respond to a request for comment. The company was valued at $46 billion after closing a $1.5 billion round of financing this January led by Hong Kong-based technology firm Midea Group . At the beginning of 2018 Xiaomi became China's fourth most valuable brand according to Interbrand.
Read More: Overseas Pakistanis Develop Country's First Electric Car
Xiaomi's First-ever Electric Car to Hit the Road in China by 2020.
According to Lei, Xiaomi is currently building its first car but did not disclose further details on what it will look like or which platform it will be built upon. He added that the company is looking to "have a foothold in developing new energy vehicles (NEV)."
Wayne Lam, Principal Analyst at IHS Markit, told Reuters that Xiaomi's ambition for an electric vehicle future could help it compete with automakers already established in China including Tesla which has announced plans to set up a factory in Shanghai next year. Lam said, "Xiaomi entering the automobile industry also poses some challenges for existing Chinese EV brands such as Nio and Byton, as Xiaomi has a strong brand and its well-known for selling high volume of smartphones and TVs in China."
Nio's ES8 electric SUV has an average sale price of $65,000(11 million PKR). By comparison, Xiaomi sold an average of 19 million smartphones every month last year.
Xiaomi is expected to launch its first car by 2020 followed by mass production two years later. It also plans to release more than 10 battery-powered models over the next five years .
The company does not want to be known as just another smartphone maker anymore; it wants to be much bigger than that with aspirations "to develop robot vacuums and rice cookers," according to Reuters . Lei said the company was looking at robots and artificial intelligence (AI) as "key development areas."
Xiaomi aims to sell 100 million home appliances in 2018 and has already sold over 20 million units of its smart rice cooker, which is priced at around $170.
The company also recently unveiled a tiny surveillance robot that costs less than $500 and can steer itself indoors and outdoors with facial recognition technology. Additionally, Xiaomi's competitor Huawei Technologies Co., Ltd . recently announced it will be selling 5G-ready routers at half the price of Apple Inc.'s new AirPods earbuds.