Top Ranked
Top 10 Most Trusted Best Real Estate Companies in Islamabad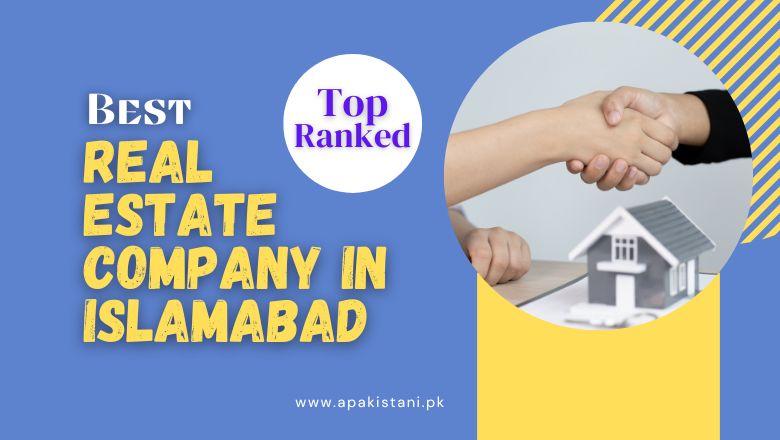 No matter how you choose to obtain the property, whether you decide to purchase, sell, or rent it, it remains one of the best investment opportunities for everyone. In Pakistan's real estate market, various estate agencies offer solutions to clients and investors. When dealing with these issues, one must consider which real-estate firm to hire.
There is a common question among buyers and sellers who are new to the process. The Pakistani real estate market is characterized by a large number of estate agencies that offer solutions to potential buyers. In spite of this, it is difficult to find the best real estate company due to the lack of law and order. The research team finds the trusted real estate company for you based on the comprehensive and previous records and user feedback.
In any case, we have compiled a list of the best Islamabad real estate companies for your convenience.
Sub Offices
Highlights
Honesty
Knowledgable Team
Wide Network
Customer Feedback
Thank you for excellent customer support.

I bought a plot in Capital Smart City from them. I faced several issues in submitting installments and was concerned about membership fee. They helped me alot.

Aqsal Jamil
They are highly professional. They honor their commitment with me even when the rates were increased and I didn't pay any token money.

Yes, one more step is remaining in our deal and that is, they promised me to handover file of the plot within maximun 14 days.

Syed Kamran
Highlights
International Standard
Wide Network
Premium Project
Customer Feedback
Truly Pakistans First Professional Real Estate Agency. Reliable and authentic in investment opportunities.

Zeeshan Malik
Agency21 International, is the best platform for secure and profitable investments.
My cousins have been buying shops in their projects and he have been in profit overall.
My capital have always been safe with Agency21.

Meraki
Miss Javeria from Sky marketing Islamabad is a good sales representative. My file was delayed due to some issues but she helped me with that. I am satisfied with the company.

Ramsh Umar
I had the the best experience!

Mr Ali Raza is the best person to deal with in Sky Marketing.

They work smoothly.

Raza Ali Chaudhary
Sub Offices
Highlights
Environment
Organized
Premium Service
Client Feedback
Most professional and friendly Real Estate people in the country. They know what they are doing and also have a vast knowledge of the market and latest trends of Real Estate. The best thing is their offices. Its amazing to see such corporate environment in Pakistan. Wish them great progress in the future.

babar farooq
I am proud to recommend MR. ZAHEER EEDRIS for a selfless and reliable investment service. I was constantly looking for a reliable platform to invest and my friend introduced me to MR. ZAHEER. I realized that he is the best account manager when it comes to Forex/Crypto trading. Mr. Zaheer has good trading strategies that can help you make good profits from Forex and Crypto trading. I have been trading by myself and I lost so much money, but with the help of MR. ZAHEER, I earned over $6,800 within 7 days with just a minimum investment of $500. I recommend Mr. Zaheer to everyone looking for a financial breakthrough in Forex/Crypto trading. You can contact him through

Faith Sule – Facebook