Movies
Shan Shahid Movie Zarrar Budget Unveiled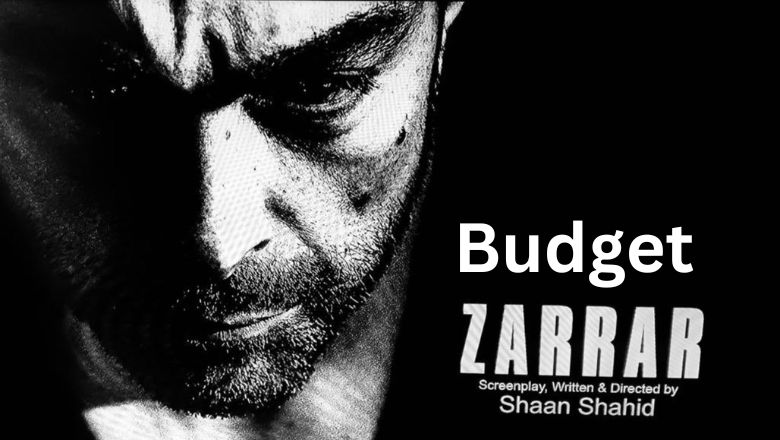 Zarrar is a new Pakistani action thriller that's set to hit theaters in 2022. The film stars Shaan Shahid as the supposed character, along with Kiran Malik, Nadeem Baig, Nayyer Ejaz, and Shafqat Cheema in supporting roles. The budget of zarrar is expected to be the same as that of TLOMJ.
The inception of 'Zarrar' the film began in 2016, originally thought to be Pakistan's first spy thriller. However, the film changed its tone when it was discovered that a similar film had been released earlier that year in Afghanistan.
Kiran Malik will be playing the role of a scientist who is kidnapped by terrorists on her way to work one morning. She is held hostage for two years before she is rescued by Zarrar (Shaan Shahid).
Nadeem Baig will play an army officer who assists Zarrar with his mission throughout the film.
Shafqat Cheema plays a Russian scientist who helps Zarrar on his mission but doesn't come from a good background or upbringing; he grew up in an orphanage and was raised by nuns before turning into a villainous character later on in life.
Here is the official trailer of Zarrar if you haven't seen it yet then have a glance at it.
The cast of Zarrar Movie
Here is the complete cast of the movie Zarrar.
Shaan Shahid as Zarrar
Kiran Malik as Neha
Nadeem Baig 
Adnan Butt 
Shamoon Abbasi 
Hajra Yamin 
Nayyar Ejaz as Talib ul Din
Waseem Badami
David Laurence
Cyrille Mansuy
Noor Zafar Khan
Shafqat Cheema
Release Date
The release date of Zarrar is announced which is 25th November 2022.
Production Details
Shaan has chosen Pinewood Studios UK, for the post-production of the film along with his earlier project Arth remake of the original Mahesh Bhatt Arth.
The development of the project started in 2016 when behind the scene shots of the film were shared by Shaan himself.
UK-based Director of Photography (DOP) Tim Wood was hired for the project along with Shaan's other directorial Arth – The Destination later has been released back in 2017.
Zarrar Budget
Zarrar has a budget of 50 to 60 Crore, making it the most expensive action film of all time. It is anticipated to be the highest-budget film.
Story
Updating….