Tech
Trending
MIUI 14 is coming? release date in Pakistan & Eligible devices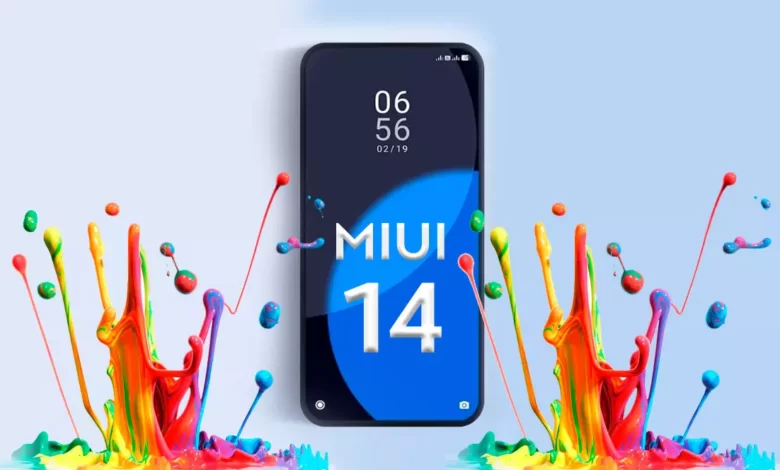 The MIUI 14 is expected to bring in many new features. Some of them are already known, such as a new UI design, new features for the camera, and others. However, there is also some information about a new feature for the gaming community. It's not clear whether this is a true leak or a rumor, but it's interesting to see that Xiaomi is making an effort to improve the gaming experience.
According to the some report, Xiaomi will unveil MIUI 14 on August 16. This is the same day when Xiaomi will hold a big event for its new products. In fact, this is also the day when Xiaomi will launch two new smartphones.
MIUI 14 Features:
We do not have any official information regarding the features of MIUI 14. Among the new features we can expect are a new control center, a new lock screen, a new wallpaper system, great multitasking, improved battery efficiency, and improved battery life.
Other Expected MIUI 14 Features
Users will be able to uninstall the Clock app
New Material You Design
Support for Qualcomm LE Audio
Redesigned Notification UI
New Clock app UI
Redesigned app permission pop-up
Smart home control card
New widget menu
Restricting audio recording in incognito mode
New app launcher UI
Bubble Notification feature in the Floating windows section
Eligible Device
MIUI 14: List of Compatible Xiaomi Mi, Redmi and POCO Mobiles
Xiaomi phones listed below will receive the new Android 13-based MIUI 14 update as soon as it becomes available. In order to help you easily identify your device, we listed them by sub-brand starting with the high-end Mi series.
List of Xiaomi Phones Expected to Get MIUI 14 Update
Xiaomi 11i
Xiaomi 11i Hypercharge
Xiaomi 11T
Xiaomi 11T Pro
Xiaomi 11i
Xiaomi 11i Hypercharge
Xiaomi 11T
Xiaomi 11T Pro
Xiaomi 12
Xiaomi 12 Lite
Xiaomi 12 Pro
Xiaomi 12 Ultra
Xiaomi 12S
Xiaomi 12S Pro
Xiaomi 12S Pro Dimensity Edition
Xiaomi 12T
Xiaomi 12T Pro
Xiaomi 12x
Xiaomi 13
Xiaomi 13 Pro
Xiaomi Civi
Xiaomi Civi 15
Xiaomi Mi 10
Xiaomi Mi 10 Lite
Xiaomi Mi 10 Lite Zoom
Xiaomi Mi 10 Pro
Xiaomi Mi 10 Ultra
Xiaomi Mi 10i 5G
Xiaomi Mi 10S
Xiaomi Mi 10T
Xiaomi Mi 10T Lite
Xiaomi Mi 10T Pro
Xiaomi Mi 11
Xiaomi Mi 11 LE
Xiaomi Mi 11 Lite 4G
Xiaomi Mi 11 Lite 5G
Xiaomi Mi 11 Pro
Xiaomi Mi 11 Ultra
Xiaomi Mi 111
Xiaomi Mi 11X
Xiaomi Mi 11X Pro
Xiaomi Mi Note 10 Lite
Xiaomi MIX 4
Xiaomi MIX FOLD
Xiaomi MIX FOLD 2
Xiaomi Pad 5
Xiaomi Pad 5 Pro
Xiaomi Pad 5 Pro 5G
Xiaomi 12
Xiaomi 12 Lite
Xiaomi 12 Pro
Xiaomi 12 Ultra
Xiaomi 12S
Xiaomi 12S Pro
Xiaomi 12S Pro Dimensity Edition
Xiaomi 12T
Xiaomi 12T Pro
Xiaomi 12x
Xiaomi 13
Xiaomi 13 Pro
Xiaomi Civi
Xiaomi Civi 15
Xiaomi Mi 10
Xiaomi Mi 10 Lite
Xiaomi Mi 10 Lite Zoom
Xiaomi Mi 10 Pro
Xiaomi Mi 10 Ultra
Xiaomi Mi 10i 5G
Xiaomi Mi 10S
Xiaomi Mi 10T
Xiaomi Mi 10T Lite
Xiaomi Mi 10T Pro
Xiaomi Mi 11
Xiaomi Mi 11 LE
Xiaomi Mi 11 Lite 4G
Xiaomi Mi 11 Lite 5G
Xiaomi Mi 11 Pro
Xiaomi Mi 11 Ultra
Xiaomi Mi 111
Xiaomi Mi 11X
Xiaomi Mi 11X Pro
Xiaomi Mi Note 10 Lite
Xiaomi MIX 4
Xiaomi MIX FOLD
Xiaomi MIX FOLD 2
Xiaomi Pad 5
Xiaomi Pad 5 Pro
Xiaomi Pad 5 Pro 5G
List of Redmi Phones Expected to Get MIUI 14 Update
Redmi 10
Redmi 10 2022
Redmi 10 5G
Redmi 10 Power
Redmi 10 Prime
Redmi 10 Prime 2022
Redmi 10 Prime+ 5G
Redmi 10A
Redmi 10C
Redmi 9 Power
Redmi 9T
Redmi K30 4G
Redmi K30 Pro
Redmi K30 Ultra
Redmi K305 Ultra
Redmi 540
Redmi K40 Gaming
Redmi K40 Pro
Redmi K40 Pro +
Redmi K40S
Redmi K50
Redmi K50 Gaming
Redmi K50 Pro
Redmi K50i
Redmi K50i Pro
Redmi K50S
Redmi K50S Pro
Redmi Note 10
Redmi Note 10 5G
Redmi Note 10 Lite
Redmi Note 10 Pro
Redmi Note 10 Pro 5G
Redmi Note 10 Pro Max
Redmi Note 10S
Redmi Note 10T 5G
Redmi Note 11
Redmi Note 11 4G
Redmi Note 11 5G
Redmi Note 11 Pro
Redmi Note 11 Pro
Redmi Note 11 Pro 5G
Redmi Note 11 Pro+ 5G
Redmi Note 11 SE
Redmi Note 11E
Redmi Note 11E Pro
Redmi Note 11S
Redmi Note 11S 5G
Redmi Note 11T 5G
Redmi Note 11T Pro
Redmi Note 11T Pro+
Redmi Note 8 (2021)
Redmi Note 9 4G
Redmi Note 9 5G
Redmi Note 9 Pro 5G
Redmi Note 9T 5G
List of Poco Phones Expected to Get MIUI 14 Update
Poco F4 5G
Poco M4 5G
Poco M4 Pro
Poco M4 Pro 5G
Poco M4 Pro
Poco F3 GT
Poco F4 GT
Poco X3 Pro
Poco X4 Pro 5G
Poco C40
Poco C40+
Latest News: