Tech
Trending
MIUI 14 release date in Pakistan & Eligible devices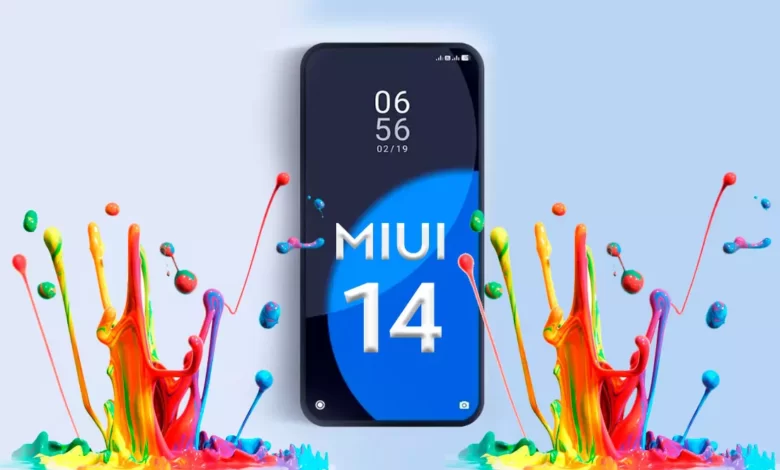 The MIUI 14 is expected to bring in many new features. Some of them are already known, such as a new UI design, new features for the camera, and others. However, there is also some information about a new feature for the gaming community. It's clear whether this is a piece of true news or a rumor, but it's interesting to see that Xiaomi is making an effort to improve the gaming experience.
MIUI 14 — Xiaomi's latest custom skin — was unveiled at the same event as the Xiaomi 13 flagship series that was recently held in China. It also has a number of new features and visual updates, along with improved performance and cross-device collaboration. Android 13 is based on the latest version of Google's mobile operating system. Xiaomi also confirmed that MIUI 14's firmware size is smaller than MIUI 13's firmware. With an enhanced system architecture, the company claims that the new custom skin will provide better performance and efficiency.
MIUI 14 Release Date in Pakistan:
On December 11, 2022, MIUI 14 was announced, and it will be released for select Xiaomi devices in January 2023. Xiaomi has shared the MIUI 14 rollout roadmap for China.
MIUI 14 Features:
Additionally, Xiaomi claims that MIUI 14 will be lighter and smaller than previous versions. Third-party developers will be able to create better and more power-efficient apps with the Android skin's photon engine.
Additionally, bloatware that cannot be removed has been reduced by the company. There are now only eight preinstalled apps that cannot be uninstalled. As a result of using Xiaomi 12S Ultra, Xiaomi claims to have improved the fluency of the system by up to 60%. Furthermore, third-party apps will perform better and be more efficient in addition to the system apps.
The MIUI 14 operating system is also said to include a feature that will compress low-frequency apps and save only one copy of duplicate files. With just one swipe, users will be able to close permanent notifications. Additionally, newly installed apps require authorization for notifications.
Additionally, Xiaomi has improved privacy by storing all actions locally instead of using the cloud. With the new custom skin, you can even extract text from images and hold text over a Gallery image to instantly recognize it. Additionally, MIUI 14 supports up to eight languages and offers live captioning for video conferences.
Other Expected MIUI 14 Features
Users will be able to uninstall the Clock app
New Material You Design
Support for Qualcomm LE Audio
Redesigned Notification UI
New Clock app UI
Redesigned app permission pop-up
Smart home control card
New widget menu
Restricting audio recording in incognito mode
New app launcher UI
Bubble Notification feature in the Floating windows section 
ALSO READ
Xiaomi to begin mass production of the first car in 2024/
Eligible Device
MIUI 14: List of Compatible Xiaomi Mi, Redmi and POCO Mobiles
Xiaomi phones listed below will receive the new Android 13-based MIUI 14 update as soon as it becomes available. In order to help you easily identify your device, we listed them by sub-brand starting with the high-end Mi series.
List of Xiaomi Phones Expected to Get MIUI 14 Update
Xiaomi 11i
Xiaomi 11i Hypercharge
Xiaomi 11T
Xiaomi 11T Pro
Xiaomi 11i
Xiaomi 11i Hypercharge
Xiaomi 11T
Xiaomi 11T Pro
Xiaomi 12
Xiaomi 12 Lite
Xiaomi 12 Pro
Xiaomi 12 Ultra
Xiaomi 12S
Xiaomi 12S Pro
Xiaomi 12S Pro Dimensity Edition
Xiaomi 12T
Xiaomi 12T Pro
Xiaomi 12x
Xiaomi 13
Xiaomi 13 Pro
Xiaomi Civi
Xiaomi Civi 15
Xiaomi Mi 10
Xiaomi Mi 10 Lite
Xiaomi Mi 10 Lite Zoom
Xiaomi Mi 10 Pro
Xiaomi Mi 10 Ultra
Xiaomi Mi 10i 5G
Xiaomi Mi 10S
Xiaomi Mi 10T
Xiaomi Mi 10T Lite
Xiaomi Mi 10T Pro
Xiaomi Mi 11
Xiaomi Mi 11 LE
Xiaomi Mi 11 Lite 4G
Xiaomi Mi 11 Lite 5G
Xiaomi Mi 11 Pro
Xiaomi Mi 11 Ultra
Xiaomi Mi 111
Xiaomi Mi 11X
Xiaomi Mi 11X Pro
Xiaomi Mi Note 10 Lite
Xiaomi MIX 4
Xiaomi MIX FOLD
Xiaomi MIX FOLD 2
Xiaomi Pad 5
Xiaomi Pad 5 Pro
Xiaomi Pad 5 Pro 5G
Xiaomi 12
Xiaomi 12 Lite
Xiaomi 12 Pro
Xiaomi 12 Ultra
Xiaomi 12S
Xiaomi 12S Pro
Xiaomi 12S Pro Dimensity Edition
Xiaomi 12T
Xiaomi 12T Pro
Xiaomi 12x
Xiaomi 13
Xiaomi 13 Pro
Xiaomi Civi
Xiaomi Civi 15
Xiaomi Mi 10
Xiaomi Mi 10 Lite
Xiaomi Mi 10 Lite Zoom
Xiaomi Mi 10 Pro
Xiaomi Mi 10 Ultra
Xiaomi Mi 10i 5G
Xiaomi Mi 10S
Xiaomi Mi 10T
Xiaomi Mi 10T Lite
Xiaomi Mi 10T Pro
Xiaomi Mi 11
Xiaomi Mi 11 LE
Xiaomi Mi 11 Lite 4G
Xiaomi Mi 11 Lite 5G
Xiaomi Mi 11 Pro
Xiaomi Mi 11 Ultra
Xiaomi Mi 111
Xiaomi Mi 11X
Xiaomi Mi 11X Pro
Xiaomi Mi Note 10 Lite
Xiaomi MIX 4
Xiaomi MIX FOLD
Xiaomi MIX FOLD 2
Xiaomi Pad 5
Xiaomi Pad 5 Pro
Xiaomi Pad 5 Pro 5G
List of Redmi Phones Expected to Get MIUI 14 Update
Redmi 10
Redmi 10 2022
Redmi 10 5G
Redmi 10 Power
Redmi 10 Prime
Redmi 10 Prime 2022
Redmi 10 Prime+ 5G
Redmi 10A
Redmi 10C
Redmi 9 Power
Redmi 9T
Redmi K30 4G
Redmi K30 Pro
Redmi K30 Ultra
Redmi K305 Ultra
Redmi 540
Redmi K40 Gaming
Redmi K40 Pro
Redmi K40 Pro +
Redmi K40S
Redmi K50
Redmi K50 Gaming
Redmi K50 Pro
Redmi K50i
Redmi K50i Pro
Redmi K50S
Redmi K50S Pro
Redmi Note 10
Redmi Note 10 5G
Redmi Note 10 Lite
Redmi Note 10 Pro
Redmi Note 10 Pro 5G
Redmi Note 10 Pro Max
Redmi Note 10S
Redmi Note 10T 5G
Redmi Note 11
Redmi Note 11 4G
Redmi Note 11 5G
Redmi Note 11 Pro
Redmi Note 11 Pro
Redmi Note 11 Pro 5G
Redmi Note 11 Pro+ 5G
Redmi Note 11 SE
Redmi Note 11E
Redmi Note 11E Pro
Redmi Note 11S
Redmi Note 11S 5G
Redmi Note 11T 5G
Redmi Note 11T Pro
Redmi Note 11T Pro+
Redmi Note 8 (2021)
Redmi Note 9 4G
Redmi Note 9 5G
Redmi Note 9 Pro 5G
Redmi Note 9T 5G
List of Poco Phones Expected to Get MIUI 14 Update
Poco F4 5G
Poco M4 5G
Poco M4 Pro
Poco M4 Pro 5G
Poco M4 Pro
Poco F3 GT
Poco F4 GT
Poco X3 Pro
Poco X4 Pro 5G
Poco C40
Poco C40+
Latest News: