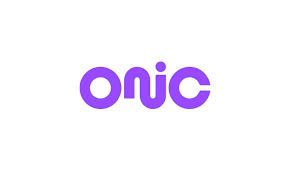 Buying an ONIC SIM in Pakistan: A Step-by-Step Guide
With the introduction of the new ONIC SIM card in Pakistan, mobile users are eager to understand the process to procure one. Designed to provide enhanced connectivity, robust security, and additional features, the ONIC SIM is becoming a sought-after item among mobile enthusiasts and professionals alike. Here's a step-by-step guide to help you navigate through the process.
1. Documentation Requirement:
Before heading to a franchise or retailer, ensure you have the necessary documents:
Original and photocopy of your Computerized National Identity Card (CNIC).
A passport-sized photograph (some franchises may require it).
2. Visit the Nearest Authorized Franchise or Retailer:
The ONIC SIM cards are available at authorized franchises and designated retailers throughout Pakistan. It is advisable to check the authenticity of the retailer to avoid potential scams.
3. Submit Your Documents and Fill Out the Application Form:
Present your documents and fill out the required application form. The form will ask for your basic details, contact information, and preferred package or plan.
4. Biometric Verification:
As per the Pakistan Telecommunication Authority (PTA) regulations, biometric verification is mandatory for new SIM activations. Place your thumb or finger on the biometric device when prompted.
5. Selection of Your Number (if applicable):
Some franchises offer the option to choose your desired mobile number based on availability.
6. Payment:
Based on the SIM package or plan you choose, make the necessary payment. The representative will then hand you your ONIC SIM card.
7. Activation:
Insert the ONIC SIM into your mobile device. Most SIMs get activated automatically. However, in some cases, you may need to call the designated helpline or follow the provided instructions to initiate the activation process.
8. Set Up Additional Features:
The ONIC SIM boasts various unique features. Depending on the package you've chosen, set up voicemail, call forwarding, and other functionalities as per the instructions provided.
Onic Sim Price in Pakistan 2023
How much is the price of onic sim in Pakistan?
Onic sim can be purchased online. If you are getting it online from www.onic.pk then its price is Rs. 100 while some retailer are selling it at the price of Rs. 150.
Release Date of Onic Sim in Pakistan
Release date for Onic Sim in Pakistan is 14 Auguts 2023. It is a 5G sim.
Onic Sim Code in Pakistan
Onic sim code starts from 0339.
Onic Sim Packages
Here is the detail of Onic Packages