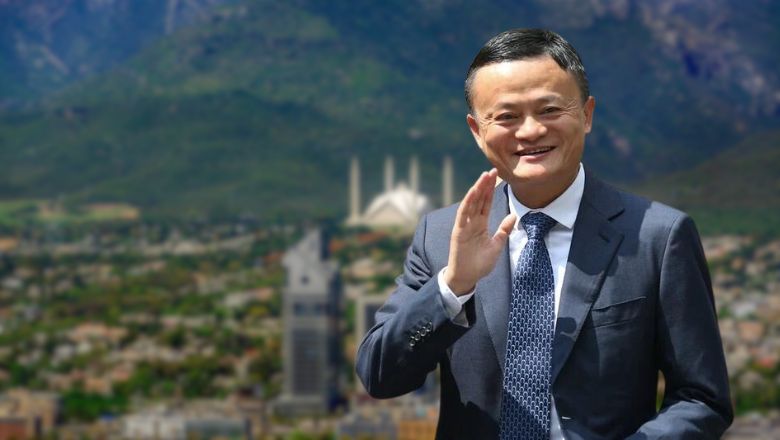 Jack Ma, the renowned entrepreneur and founder of Alibaba Group, has made a surprise visit to Pakistan, keeping his arrival under wraps even from the Chinese embassy. Sources close to the matter have revealed that this visit is of a private nature, highlighting the personal interest Jack Ma has in exploring opportunities in the country.
The billionaire businessman first arrived in Lahore and later made his way to Islamabad on Friday. His visit has sparked excitement among the Pakistani business community, as well as government officials, who were unaware of his plans until his arrival.
While the exact purpose of Jack Ma's visit remains undisclosed, it is believed that he intends to explore potential investment opportunities in Pakistan. The country's growing e-commerce sector, coupled with its large consumer base, presents an attractive prospect for the founder of Alibaba Group.
This unannounced visit holds significant importance for Pakistan, as it showcases the country's increasing appeal to global investors. The fact that Jack Ma has chosen to personally explore opportunities in Pakistan reflects the growing confidence in the nation's economic potential and its efforts to promote digital innovation and entrepreneurship.
As Jack Ma engages in discussions with local business leaders and government officials during his visit, the Pakistani startup ecosystem eagerly anticipates potential collaborations and partnerships with Alibaba Group. The visit is seen as an opportunity to foster knowledge exchange and mutually beneficial initiatives that can drive economic growth and technological advancements in the country.
While the details of Jack Ma's itinerary and the outcomes of his discussions remain undisclosed, his visit sends a strong message to the international business community. It highlights Pakistan's emergence as a promising investment destination and underscores the country's commitment to fostering an enabling environment for foreign investment and digital transformation.
As Jack Ma's private visit to Pakistan continues, the nation eagerly awaits the potential positive impact it could have on the country's economy and startup ecosystem. The unexpected nature of the visit has created an air of excitement and anticipation, setting the stage for potential future collaborations between Alibaba Group and Pakistani businesses.
It is expected that further details regarding Jack Ma's visit and the outcomes of his engagements will be revealed in due course, shedding light on the potential opportunities that may arise from his interest in Pakistan.