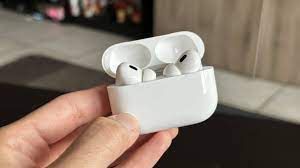 The AirPods Pro 2 remains unchanged in name. Apple gave these premium earbuds a fleeting moment at the recent iPhone 15 event, so brief that I overlooked it while focusing on another news piece. The limited spotlight they received might be due to the minor upgrades they've gotten – a USB-C charging case and a few tweaks in listening settings.
Apple has kept another significant detail under wraps, related to a hardware product set to debut next year. Much like the AirPods, the Vision Pro was barely mentioned during the event. I had hoped for more insights, but Apple seems to be holding off until the launch is nearer. Interestingly, these recent updates to the AirPods Pro hint at something we've theorized: the introduction of spatial audio was a precursor to spatial computing, a notion supported by the new H2 chip.
Unveiling the Symphony: AirPods Pro and Vision Pro's Perfect Pairing
The chip present in the AirPods Pro can also be discovered in the Vision Pro — a detail Apple has only recently unveiled. This implies that the Vision Pro headset is essentially tailored for Apple's earbuds. Talk about a harmonized tech ecosystem! When combined, they deliver a crisp 20-bit, 48kHz lossless audio with minimal delay. Considering how spatial audio provides users with a sense of direction, these two gadgets seem destined to complement each other. However, we'll need to await the Vision Pro's release to dive deeper into this experience.
You may also read: Top 10 New Apple IOs 17 Features
To truly immerse yourself in the Vision Pro realm, adding AirPods to the mix seems essential. When you're already investing $3,500, an additional $249 doesn't seem much for a complete experience, does it?
Unraveling the USB-C Era: Apple's Shift from Lightning
The spotlight now is on the latest offerings of the AirPods, and the highlight is the USB-C inclusion. With this move, Apple is phasing out one more device with the Lightning feature. However, several products like the Magic Keyboard/Mouse/TrackPad, budget-friendly AirPods, AirPods Max, and some older iPhones and iPads, still embrace the Lightning port. Over time, these will gradually become obsolete, especially with Apple's 2024 deadline to revamp the lineup looming.
While the introduction of USB-C is a positive move, the downside for many will be the eventual redundancy of their accumulated Lightning cables. On the flip side, there's a hiccup: Apple isn't retailing the USB-C case separately as of now. To get the new port, it's a package deal priced at $249. Although it's uncertain if they will ever offer it separately, Apple hasn't hinted towards such a decision yet.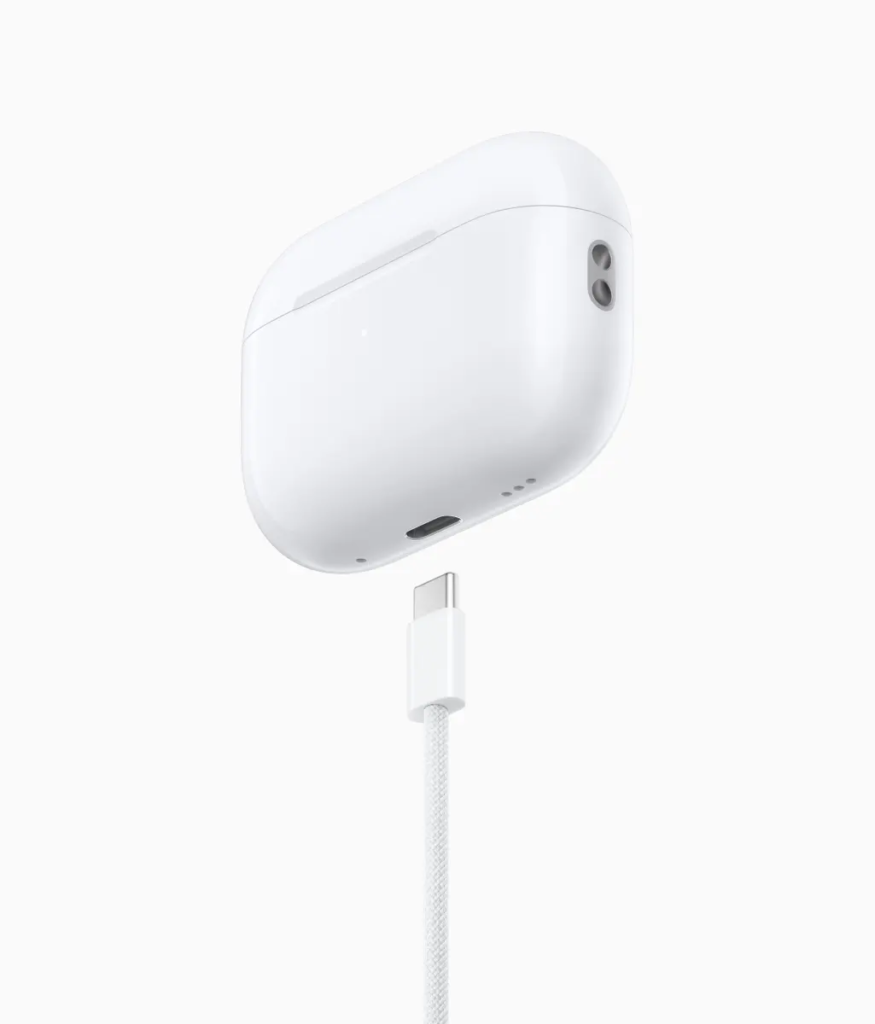 Discover the Latest AirPods Software: A Dive into New Modes
Diving into the software enhancements, two new standout features have been introduced for the AirPods – Conversational Awareness and Adaptive Noise Control. To utilize these on iOS 17, swipe down into Control. Once your AirPods are linked, give the volume slider a long press. Subsequently, you'll find options for Noise Control, Conversational Awareness, and Spatial Stereo – although, we'll set aside the Spatial Stereo for this discussion.
Within Noise Control, you now have four distinct settings: Off, Transparency, Adaptive, and Noise Cancellation. The Adaptive setting is Apple's attempt to provide a balance that isn't simply about shutting everything out. Its vibrant rainbow icon ensures it's easily spotted. While Noise Cancellation can make you oblivious to your surroundings, Transparency can sometimes feel ineffective amidst loud ambient noise. The latest mode ingeniously uses the built-in microphone to gauge the background noise and fine-tune the audio levels for an optimized listening experience.
AirPods Pro 2 Pricing: USB-C Integration Comes with a Caveat
The good news is that the AirPods Pro retains its price at $249. However, the catch is, if you're eyeing just the new USB-C feature, you'd have to purchase the entire set.