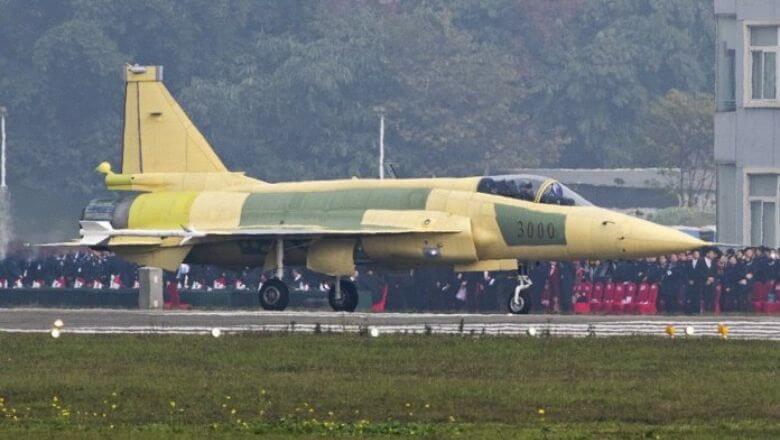 In a bid to modernize its fleet of fighter jets, Argentina has expressed interest in acquiring JF 17s from China over the Tejas from India.
In an interview with local media, Argentine defense minister Oscar Aguad said that the JF-17 was "a more cost-effective solution" for Argentina.
The JF-17 is an aircraft built jointly by Pakistan and China for export, while the Tejas is India's light combat aircraft (LCA).
Aguad added that Argentina intends to purchase 12 of these jets.
Few months ago Officials said in an interview: The government of Argentina is in talks with Pakistan to buy 12 JF-17 Block 3 fighter jets. Islamabad and Buenos Aires signed a letter of intent last week.
Pakistan and Argentina signed a letter of intent for JF-17 Block 3 fighter aircraft worth $500 million, according to the Inter-Services Public Relations (ISPR). A statement from the ISPR said that Pakistan Prime Minister Imran Khan had already called his Argentine counterpart Mauricio Macri to discuss the deal.
This is good news for both countries because it will bring stability in military aviation.
Recent Update:
Yesterday, the draft budget for fiscal year 2022 was presented to the National Congress, which includes a request of US$ 664 million for the acquisition of JF-17 Thunder Block III fighters.
Thus, it is now clear which is the choice of the Argentine Air Force (FAA) for its next supersonic fighter, discarding the offers from Russia, USA and India.
Pakistan has been a leading supplier of military equipment to Argentina. In the past, Pakistan has provided 32 Mirage III fighters and 15 Super Mushak trainers to Argentina.
Pakistan, which has been supplying fighter jets to many countries, is now part of the United Kingdom's sensitive list with regard to exports. The UK ban on exporting military equipment to Pakistan may prompt Argentina to replace the JF 17 Block IIIs with more modern fighter jets.
About JF 17:
JF-17 is a multi-role combat aircraft that is manufactured jointly by Pakistan Aeronautical Complex (PAC) and the Chengdu Aircraft Corporation (CAC) of China.
The JF-17 has been conceived to meet the diverse operational requirements of the Pakistani Air Force, which includes air superiority, close air support, ground attack, anti-ship strike missions, aerial reconnaissance and electronic warfare.
Relation between two Nations:
The two nations have had friendly ties for a while as Argentina has been supported the resolution put forward by Pakistan on the right to self-determination which is debated annually at the General Assembly of the United Nations.