Movies
Tich Button Movie Box Office Collection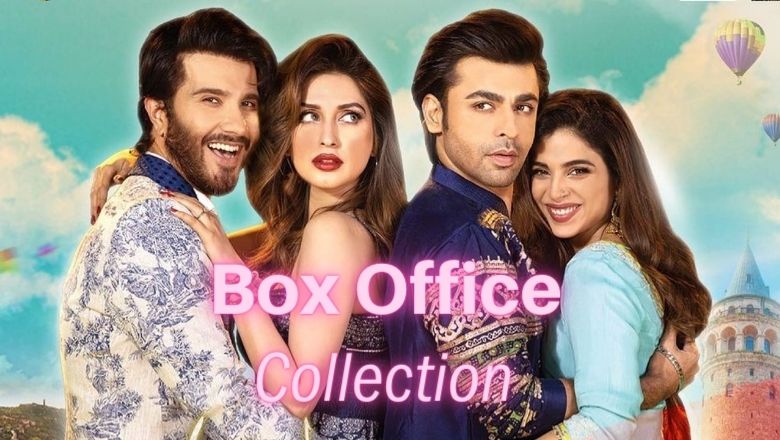 On November 25th, two Pakistani film releases hit cinemas: Zarrar and Tich Button. The data shows that Farhan Saeed's Tich Button is giving a tough time to Shan Shahid's Zarrar. From the national and international box offices, the Lollywood movie Tich Button has done exceptionally well.
Tich Button's Record-Breaking Box Office Collection
In its first 10 days, Tich Button collected more than PKR 12 Crores at the Pakistani and international box offices. This is an impressive feat for any movie in its first week, especially considering that this was a newly released Pakistani film with little promotion or advertising prior to its debut. Collectively Tich Button collects more than 6 crores in their first week of release domestically and internationally.
Tich Button Domestic and Internation First Day Box Office Collection
Within the first day of its release, Tich Button was a huge hit with viewers thanks to the overwhelming response and powerful word-of-mouth.
| | | |
| --- | --- | --- |
| Day | Regions | Box Office Collection |
| 1st | Domestic | 1.12 Crore |
| 1st | International | 0.47 Crore |
| Total 1st Day | Worldwide | 1.59 Crore |
Second Day Box office Collection Tich Button
The occupancy rate at the cinema soared to 86% despite the Fifa World Cup and political instability.
| | | |
| --- | --- | --- |
| Day | Regions | Box Office Collection |
| 2nd | Domestic | PKR 0.93 Crore |
| 2nd | International | PKR 0.47 Crore |
| Total 2nd Day | Worldwide | PKR 1.40 Crore |
Tich Button Sunday Box Office Collection – Massive Response
| | | |
| --- | --- | --- |
| Day | Regions | Box Office Collection |
| 3rd | Domestic | PKR 1.16 Crore |
| 3rd | International | PKR 0.47 Crore |
| Total 3nd Day | Worldwide | PKR 1.63 Crore |
The success of Tich Button has been due to the overwhelming response from viewers and the strong word of mouth it has gained within days of its release. As a result, many are expecting the movie's collection to increase even more as next week comes around in Pakistan. In addition, fans have taken to social media platforms such as Twitter and Instagram to share their enthusiasm for the movie, further increasing its popularity and reach across both local and international audiences alike.
What Makes Tich Button so Special?
From what we can see, one of the main reasons why viewers have responded so positively to this movie is because it offers something very different than most other Pakistani films that have been released lately. The story follows two characters who are looking for love in all the wrong places, providing viewers with a unique perspective on relationships that resonates with them on a personal level. Additionally, since Farhan Saeed is one of Pakistan's biggest stars right now, his presence in this particular project has certainly helped draw more attention from fans who may not have seen it otherwise due to a lack of awareness about newer productions coming out of Lollywood these days.
Conclusion
All in all, it's clear that Tich Button is making waves at both domestic and international box offices due to its unique plotline and star power – and it doesn't look like it will be slowing down anytime soon! With positive reviews already rolling in from critics abroad as well as domestically, this could be just the start of an exciting journey ahead for Farhan Saeed's latest project! Intended Audience: Movie fans interested in Lollywood cinema; Bollywood/Lollywood cinephiles; Fans of Farhan Saeed; People looking for new movies to watch; People interested in learning about Pakistani cinema; Those looking for unique perspectives on relationships within films or literature; Social media users wanting to stay up-to-date with trending news stories related to entertainment industry figures or topics.