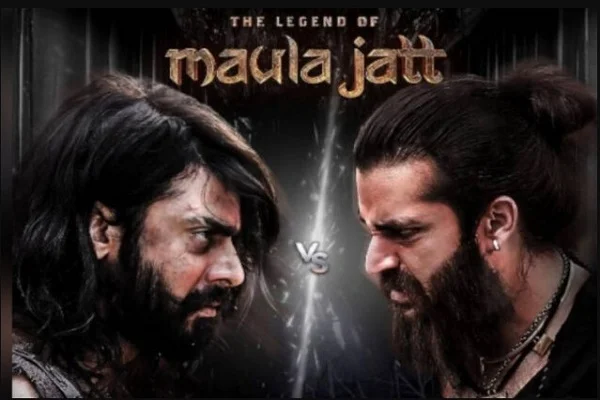 The film is a Punjabi action drama directed by Bilal Lashari, a remake of the 1979 cult classic Maula Jatt. It stars Fawad Khan, Hamza Ali Abbasi and Humaima Malik. The story revolves around the life of two friends who are also professional wrestlers.
The leader of a brutal gang and his crew have taken over the streets of Khan's city and have been terrorizing the community. Khan has had enough and decides to take on Noori Nath, one-on-one. The winner takes over the streets.
Maula Jatt Crew and Cast
Fawad Khan as Maula Jatt
Hamza Ali Abbasi as Noori Nath
Mahira Khan as Mukhoo Jatti
Humaima Malik as Daaro Nattni
Gohar Rasheed as Maakha Natt
Shafqat Cheema
Shamoon Abbasi
Nayyer Ejaz
Faris Shafi
Arsalan Cheema
Mohsin Shahzad Bagga
Maula Jatt Production Story
The director gave a statement about the upcoming film Maula Jatt which is an adaption of the film Maula Jatt. He quoted:
"This will be my take on gandasa films, which are blamed for the death of Lollywood. I think the gandasa genre was a missed opportunity for Pakistani cinema. What better choice to utilize it then by paying homage to the cult classic Maula Jatt."
On April 4, 2014, Lashari announced that he had finished the script of his new film and was looking for a cast. He said that:
Waar was appreciated for its stylistic elements but criticized for its script and that he wanted to take more time with the script of Maula Jatt.
On May 27, 2014, the cast was chosen, and shooting began.
Maula Jatt Filming
The cast of Maula Jatt was revealed by Hamza Ali Abbasi. After Bilal Lashari took over the project, Adnan Jaffar and Shamoon Abbasi were replaced by Asad Jamil Khan and Ammara Hikmat. Shooting started in March 2015 in Lahore. Fawad Khan plays Maula Jatt opposite Noori Nath played by Hamza Ali Abbasi.
The Legend of Maula Jatt Release Date
A trailer for the film was released on 21 December 2018 to a positive reaction, and it was scheduled to be released in Pakistan and China simultaneously on Eid Al Fitr 2020 but was postponed indefinitely due to the COVID-19 pandemic.
The film was originally scheduled for release on 30 September 2022, but due to multiple delays, it was pushed back to 13 October 2022. The first trailer for the film was released on 14 August 2022.
The Legend of Maula Jatt Budget
Although the exact budget of the film is not disclosed yet. But according to some resources, it is said to be approximately 70 crores estimated. However, we are still waiting for the producers' announcement on the budget of Maula Jatt.
Watch the trailer!
See What the Cast Says about Upcoming "The Legends of Maula Jatt"
The Legend of Maula Jatt, a Pakistani film directed by Shahid Khattak and produced by Ammara Hikmat's Encyclomedia and Lashari Films, will release on Oct. 13, 2022. The producers have engaged top cinema and distribution strategist Nadeem Mandvivalla to distribute the film via his Mandviwalla Entertainment in Pakistan.
Fawad khan says:
"It gives me immense pleasure and is an honor to play the role of the legendary Maula Jatt. It was an absolute joy working with the team. I wish us all the very best of luck to all and I hope the audience enjoys it as much as I enjoyed it during the making."
Mahira Khan says:
"No matter what project I promote I'm asked about 'The Legend Of Maula Jatt.' This was a unique experience for me as an actor, learning to act in a language that I don't know specifically was a challenge that I enjoyed. I believe that great things happen when hard work and patience are combined."
Feedback