Economy
Karachiites received a gift of 900MW Plant addition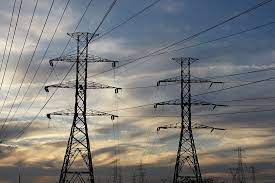 Ventures and Production Minister Makhdum Khusro Bakhtiar has said that expansion of 900MW in power age limit with respect to Karachi is a present for individuals and businesses.
He said Prime Minister Imran Khan will introduce K-Electric's Bin Qasim Power Station III venture when it's finished.
Mr. Bakhtiar on Thursday met individuals from the KE's senior administration at the organization's Bin Qasim Power Complex to survey the advancement on K-Electric's uber project Bin Qasim Power Station 3 (BQPS-III), which will add 900MW to K-Electric's age limit and support the fate of Karachi's development.
He said Karachi is a mechanical center for the nation and the focal point of his visit is to see the improvement across areas. It is empowering to see the reformist vision that is driving KE's endeavors.
Ventures are the driving force of the nation's economy and the public authority is focused on supporting their development through empowering strategies. There is huge potential for interest in Pakistan, and a hearty utility stockpile is basic to accomplishing this, he added.
A 900MW plant is being worked at an expected expense of around $650 million. Work on the primary unit of 450MW is 90pc finished while the second period of 450MW is additionally continuing quickly, an official statement said.