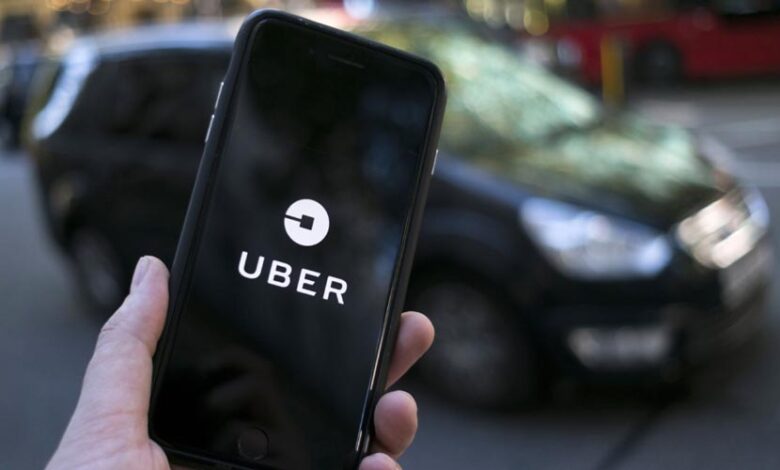 Uber announced on Tuesday, stops working in Karachi, Islamabad, Faisalabad, Multan, and Peshawar; it'll continue only in Lahore
Uber has asked folks to use its subsidiary Careem instead which it acquired in 2019. Uber had acquire it's then Middle East rival Careem for $3.1 billion in March 2019.
"We've made the decision to cease operating the Uber app in Karachi, Multan, Faisalabad, Peshawar and Islamabad," the company said in a statement. "Uber remains committed to Pakistan – we will continue to serve these five cities with our subsidiary brand Careem and continue to operate the Uber app in Lahore."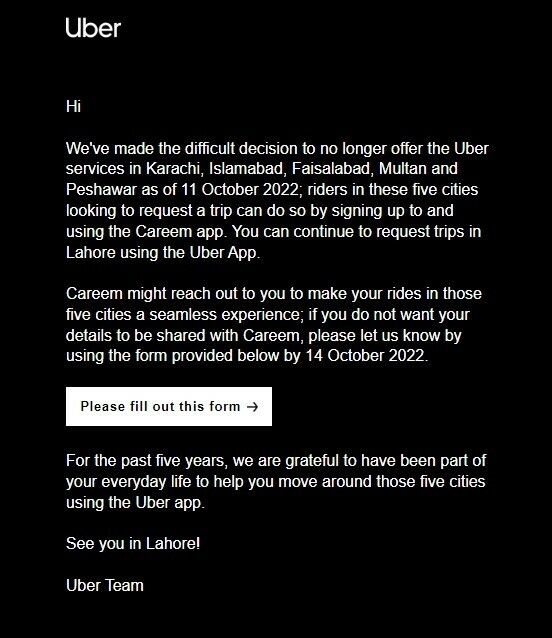 Uber, Cream's big rival InDriver, a Russian-origin startup, is predicted to gain popularity and cause Uber to discontinue operations.