Social
PM announces to construct 10 Dams in 10 years!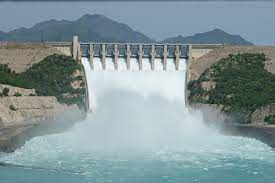 Prime Minister Imran Khan, the newly elected PM of Pakistan, ground-breaking ceremony for Tarbela Dam's fifth extension project. He lamented about how previous governments failed to plan ahead and have left a huge infrastructure hole in this country with their lack of long-term planning.
Prime Minister Imran Khan had a ceremony to celebrate the start of work on the dam. He said that because previous governments did not plan ahead, there is a hole in the country's infrastructure.
The World Bank and Asian Infrastructure Investment Bank are giving money for this project. We need more help from other countries, who can provide grants or low-interest loans so we can do projects like these without any problems.
The prime minister was told that the T-5 Hydropower Project will help Tarbela Dam. It will stop sedimentation from building up and it will make sure that irrigation releases are sustainable. The project also makes 1,530 MW of electricity which is low cost and environmentally friendly.
With the completion of T-5, the installed capacity of Tarbela Dam will increase from 4,888 MW to 6,418 MW.