Sports
PM Imran Khan says "No Security Threats Exists for Players"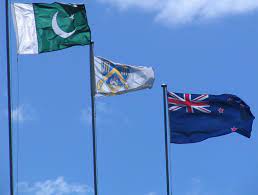 The New Zealand cricket crew has pulled out of its visit through Pakistan over security concerns hours before the principal match was planned to begin at the Rawalpindi Cricket Stadium.
In an assertion, the Pakistan Cricket Board said that Prime Minister Imran Khan actually addressed the leader of New Zealand, and educated her that Pakistan had "one of the most amazing knowledge frameworks on the planet and that no security danger of any sort" existed for the opposing group.
"The security authorities with the New Zealand group have been happy with security courses of action made by the public authority all through their visit," the assertion said, adding that the PCB was able to proceed with the matches.
"Cricket sweethearts in Pakistan and all throughout the planet will be baffled by this last moment withdrawal," the PCB said.