Sports
How to Watch Live Pakistan vs. India World Cup Match for Free in Pakistan?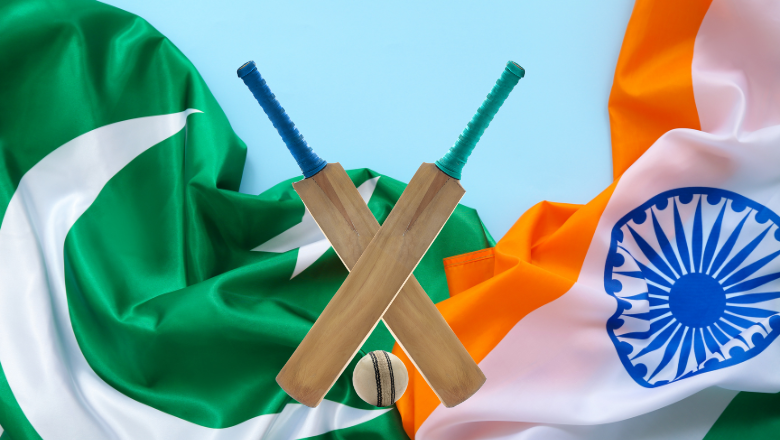 The excitement is at its peak as Pakistan and India gear up for an epic clash in the World Cup. The cricketing world eagerly awaits this thrilling encounter, and if you're in Pakistan and looking for a way to watch the match for free, you're in luck. Here's how you can catch the Pakistan vs. India World Cup match without shelling out big bucks:
1. Daraz: Daraz, the popular e-commerce platform, has ventured into live streaming of cricket matches in the past. Keep an eye on their website or app, as they may offer free live streaming options for the Pakistan vs. India match.
2. AryZap: One of the easiest and most accessible ways to enjoy the live coverage of the match is by tuning into AryZap. This renowned Pakistani channel often broadcasts cricket matches, including those featuring the national team. To watch the match on AryZap, simply find the channel on your television. It's an excellent option to watch the game live and for free.
3. Tamasha App: For those who prefer streaming on their mobile devices, the Tamasha app is a great choice. Tamasha is a Pakistani streaming platform that sometimes offers free live streaming of cricket matches, including major events like the World Cup. To watch the match on Tamasha, download the app from your preferred app store, and check if they are providing live coverage.
4. PTV Sports: Pakistan Television (PTV) Sports is a dedicated sports channel in Pakistan that often broadcasts cricket matches. Check your local TV listings to find the channel, as it might provide live coverage of the World Cup match.
5. Ten Sports: Ten Sports, now part of Sony Pictures Networks, is another channel that traditionally covers cricket events. You can check the Ten Sports channel for live coverage of the match.
6. Tapmad (Paid): While AryZap and Tamasha offer free streaming options, Tapmad is a paid streaming service that provides high-quality, uninterrupted live cricket coverage. You can subscribe to Tapmad and enjoy the match in HD quality. Though it's not free, it's a reliable choice for those who want a premium viewing experience without any interruptions.
7. Local Cafes and Restaurants: Another option to consider is heading to local cafes and restaurants that often arrange screenings for major cricket matches. It's a great way to enjoy the game in a communal atmosphere with fellow cricket enthusiasts. You might even get to savor some delicious food while you're at it.
8. Social Media: Social media platforms, especially Facebook, Twitter, and Instagram, may have live updates and short video clips of key moments from the match. While this isn't a full-fledged live-streaming option, it can help you stay updated with the action if you can't access a live broadcast.
When trying to watch the match for free, make sure to verify the legitimacy of the sources providing live streams and ensure you have a reliable internet connection for uninterrupted viewing.