Sports
Fans 'Did Not' Like Pakistan Cricket's New Jersey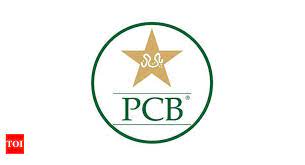 The new ODI kit for the Pakistan cricket team has been leaked on numerous social media channels, and supporters are dissatisfied with the new design. Many people believe that prior kit designs and color schemes were far superior to the ones used now.
Even though the designers of Pakistan's new T20 World Cup uniforms have put in a lot of effort to create their best-ever T20 World Cup 2021 kits. The new Pakistani outfit has elicited conflicting emotions from the team's supporters and admirers.
The new kit failed to excite netizens, who claimed that the colors were not representative of a traditional Pakistani kit.
Fans have expressed their displeasure by saying things like: " "Looks like Pepsi is about to launch Pakola. Where does Pakistan fit into all of this? Our flag is a lovely shade of green with a dazzling white border."
A fan tweeted, "I'm undecided about this one. The last one was excellent. Why are these folks altering things all the time?!"
One admirer linked the uniform to the emblem of 'Easypaisa,' who is also the kit's sponsor.
The Pakistan Cricket Team's logo is displayed on the right side of the chest. The Official Logo of the ICC T20 World Cup 2021 is displayed on the left side. However, the names of various sponsors of the Pakistan Cricket team are printed on both sides of the shirt.