Sports
Trending
A new sensation debate on the Internet between Karachist and Lahories After Moeen Ali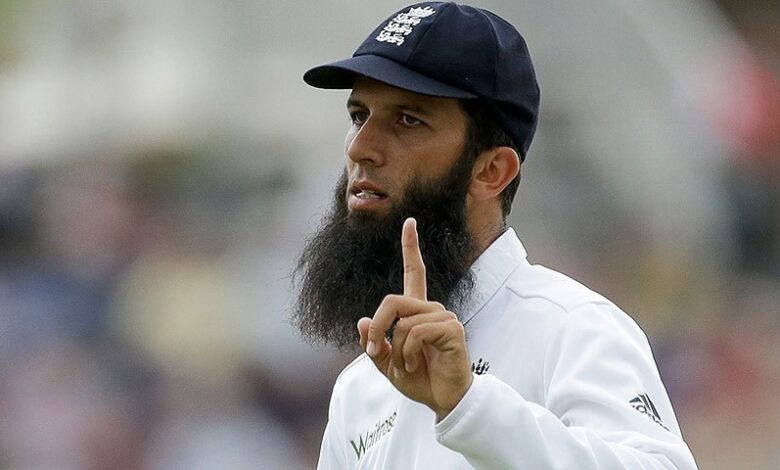 A new sensation debate has been started on the internet after Moeen Ali's remarks about Karachi foods.
English captain is known for his brilliant game, captaincy, and Alcohol boycott. Most of the time he has been on the internet because of his religious belief. He has been in Pakistan for a friendly t twenty cricket series. On his recent tour, He said:
"Food wise. I've been a little bit disappointed in Lahore. Karachi was really nice"
Lahore has been known as the traditional food capital of Pakistan but no one can deny the taste of Karachi biryani and Nihari. Karachi is also known as the Cuisine capital of Pakistan.
Lahore has always remained the center of cuisine and hospitality. The chefs of Lahore have been producing some of the best delicacies ever since.
While Karachi offers a wide selection of Indian cultural and traditional dishes. People migrated from India after the partition, bringing most of the popular dishes with them.
Furthermore, He thanks Pakistan for being a wonderful host.
"The hospitality is one of the best in the world. The people look after you so well here and they are so nice to you. We've been looked after extremely well. We've really enjoyed being here after such a long time. It's been outstanding.
After their interview with ESPNcricinfo, some sports journalists and twitterings start the debate about food quality and taste.
Journalist Shahid Aslam replied to the tweet:
What I used to say, now England players are saying about food of a particular hotel in Lahore, pathetic indeed.

— Shahid Aslam (@ShahidAslam87) October 3, 2022
Some other users' interesting tweets about Lahore food. A user replied ESPNcricinfo tweet:
"
There is also something good in Multa Lahore.
Different culture, different food. Now, what did the PCB people feed you, I don't know brother, I think "Jheely ka Desi Ghee" was made for Moin Ali's breakfast 😁. But they are right. Even in terms of options or quality, the food of Karachi is much better than that of Lahore."
The people of Karachi are appreciating their remarks about Karachi's food. A user said in his tweet " Now believe it, Lahoreis.
On the other hand, some emotional users tweeted about their sentiments. One user tweeted "Look Moeen Ali, listen to me, you had no purpose to say this, you could have said thank you."
As we all know while we are talking about cricket and food our neighbor can't away from the tweet, despite having a lot of negative comments from Indian one user named "Aka Dilpareet Singh" disagrees with Moeen Ali and praise Punjabi Food.
As a traveler and food enthusiast, I would remark without going into debate whole Pakistani food has a good taste and quality according to their culture, tradition, environment, and people nature. So it's just a healthy debate and food taste comparison on the internet between two Metropolitan and corporate cities of Pakistan.