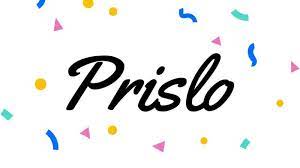 In today's digital age, shopping has become incredibly convenient, thanks to platforms like Prislo. With just a few clicks, shoppers can discover the best products and prices. What initially started as a search engine platform has now evolved into an intuitive Android mobile application, offering a wide range of shopping features and an enhanced customer experience. Prislo embarked on its journey as a search engine platform designed to assist users in finding the best products and prices from a vast database of 20 million items.
By aggregating data from 3,000 online stores, it can seamlessly compare prices, and empower users to make well-informed purchasing decisions. The user-friendly interface and comprehensive search capabilities quickly gained popularity among shoppers seeking convenience and affordability.
Streamline Shopping With Prislo App
Online shopping simplifies finding the best deals and saving money by providing users with a convenient platform to discover sale events and the biggest discounts. With its robust search engine and extensive product database, the application allows users to easily compare prices across a wide range of online stores and e-commerce platforms. Rather than physically visiting multiple stores or endlessly browsing various websites, Prislo enables users to quickly find the best prices for their desired products without any wasted effort.
In response to the growing need for a portable and on-the-go shopping solution, the online search engine took a significant step forward by launching its Prislo App Android mobile application, bringing the power of its shopping search engine directly into the hands of users. The application's intuitive interface and smart search filters make it effortless for users to locate the most attractive deals.
Whether it's seasonal sales, holiday promotions, or exclusive offers, it keeps users informed about ongoing discounts, ensuring they catch significant saving opportunities. Price tracking and alerts allow users to monitor the prices of their desired products, manage price fluctuations, and determine the optimal time to purchase. These money-saving tools empower users to make smart buying decisions and maximise their savings.
Embracing Technological Advancements
In keeping up with technological advancements, the Prislo App incorporates a cutting-edge voice command search engine. This hands-free feature revolutionizes the shopping experience by allowing users to search for products simply by speaking.
With a simple voice command, users can effortlessly explore a wide range of products, compare prices, and find the information they need without lifting a finger. This intuitive and efficient feature adds a new level of convenience to the shopping process, enabling users to multitask or browse while on the go. With the voice command search engine, shopping has never been easier or more effortless.
Uncovering Hidden Gems and Staying Up to Date with Trends
It is the ultimate window shopping browser with the ability to cater to the most popular shopping categories, such as electronics and makeup. With a vast range of products available across multiple categories, it empowers users to discover new and exciting items through its customized search filters.
Whether you're in search of the latest smartphone, a high-quality camera, or a trendy makeup palette, the mobile application allows you to narrow down your search based on specific criteria, such as brand, price range, customer ratings, and more. This personalized approach to browsing ensures that users can explore products that align with their preferences and needs, creating an immersive and tailored window shopping experience from the comfort of their own devices.
Country-Specific Price Comparison: Tailored to Your Location
They go beyond standard price comparison by offering a country-specific feature that caters to users' specific locations. This innovative functionality allows users to discover the best prices from online stores within their own country. By tailoring the search results to their location, Prislo App ensures that users receive accurate and relevant pricing information that reflects the local market.
Whether you're in search of electronics, fashion items, or household products, the country-specific price comparison feature guarantees that you'll find the best deals available right in your own backyard.
Effortless Product Discovery and Smart Purchasing Decisions
The search engine platform has rapidly evolved into an Android mobile application powered by its extensive product search, price comparison capabilities, country-specific pricing, voice command search, and price tracking and alerts. It offers an all-in-one shopping solution that enhances the customer experience through its easy-to-use interface creating an enjoyable and hassle-free shopping experience. With Prislo App, finding the best products and prices has never been easier, ensuring that shoppers across the world can make well-informed purchasing decisions from the comfort of their smartphones.