Movies
Trending
The Great Gama Next Super Budget Punjabi Movie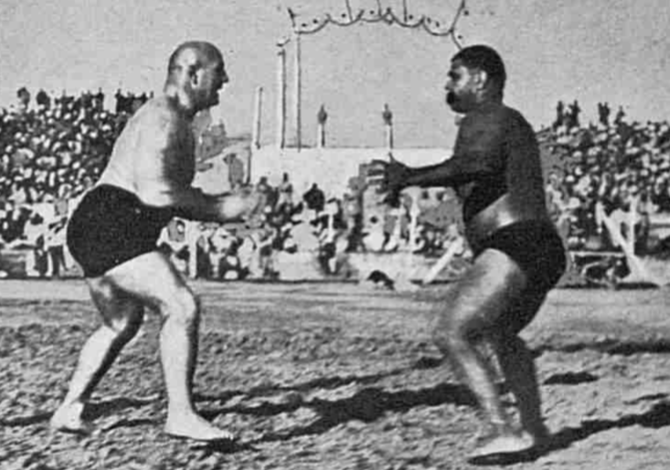 Are you ready for some entertainment that won't break the bank? Look no further than "The Great Gama," the next super budget Punjabi movie! This film promises to be jam-packed with action, drama, and all the excitement you could want from a blockbuster hit. And with its affordable price point, it's perfect for anyone looking for an enjoyable night out without breaking their budget. Get ready to be swept away by this thrilling new release – it's sure to leave audiences cheering!
Overview of The Great Gama Movie
A new film based on the life of renowned Pakistani wrestler Gama Pehlwan is reportedly in the works with veteran Pakistani scriptwriter Nasir Adeeb following the huge success of Bilal Lashari's Maula Jatt movie.
Ghulam Mohammad Baksh Butt, also known as Gama, was India's undisputed wrestling champion in the early 20th century. He was born in a conventional Kashmiri Muslim household in 1878. During his youth, Gama challenged national and international players and defeated them. He had a reputation for winning fights within a few minutes of his opponents.
"People are not expecting an ordinary film from me after Maula Jatt."
The Great Gama will try to live up to the legendary wrestler's flamboyant aura, according to Adeeb. The movie will include genuine incidents from his life, but we will change the rest of the plot to fit them in.
Shayan Khan, the project's producer, said about the character:
"I felt him to be a very engaging character. Gama's perseverance inspires me greatly, in my opinion. Our young people may learn from it that anything is feasible if we put our minds to it."
Gama traveled the globe while demonstrating the power of our area, he declared.
Release Date of The Great Gama Movie
The movie, which had a global cast and crew and was shot abroad, should be released in 2023.