Movies
The Legend of Maula Jatt becomes the first Pakistani movie to hit 80 Crore in the first week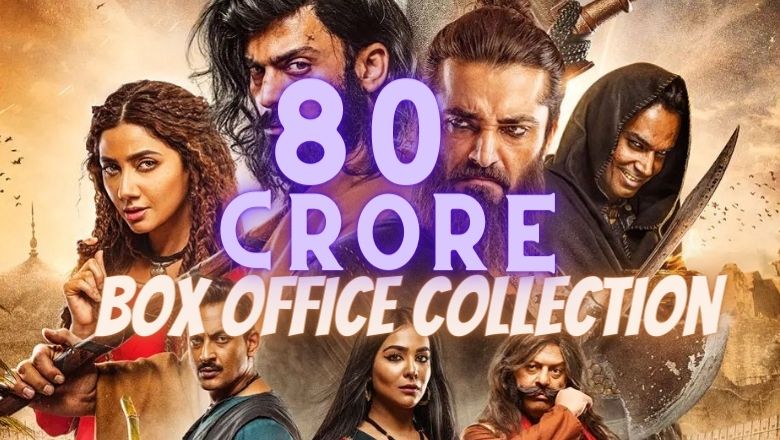 The mega-cast film 'The Legend of Maula Jatt' made new history in Pakistani cinema by earning Rs 80 crore in a week.
The film was released worldwide including in Pakistan on 13 October and screened on around 1000 screens worldwide. 'Maula Jatt' earned Rs 10 crore on its first day of release and then set a new record by earning Rs 50 crore in just 5 days.
ALSO READ
The Legend of Maula Jatt Box office Collection in each country – Detail
To date in the history of Pakistani cinema, no film has earned 50 crore rupees in five days, while now this film earned another record by earning 80 crore rupees in a single week.
A post on the film's official Instagram about the film's one-week earnings stated that the film has earned more than 360 million US dollars (Pakistani Rupees 80 million) worldwide. The film made the highest earnings from the local box office i.e. Pakistan, the film earned around 1 million US dollars in a single week in the country, and the second number film distributed money from the Gulf countries.
After grossing Rs 80 crore in a single week, the film grossed more than its budget, with reports suggesting that the film was made for Rs 50-60 crore.
The film's distributor, Nadeem Mandviwala, had said that the film cost a lot of money to make, due to which tickets were sold as high as Rs 200 in the first week of the film's release in the country.
The film is a remake of the 1979 film 'Maula Jat', starring Hamza Ali Abbasi, Fawad Khan, Mahira Khan, and Humima Malik among others, directed by Bilal Lashari and produced by Amara Hekmat.