Movies
Trending
The Legend of Maula Jatt release date in India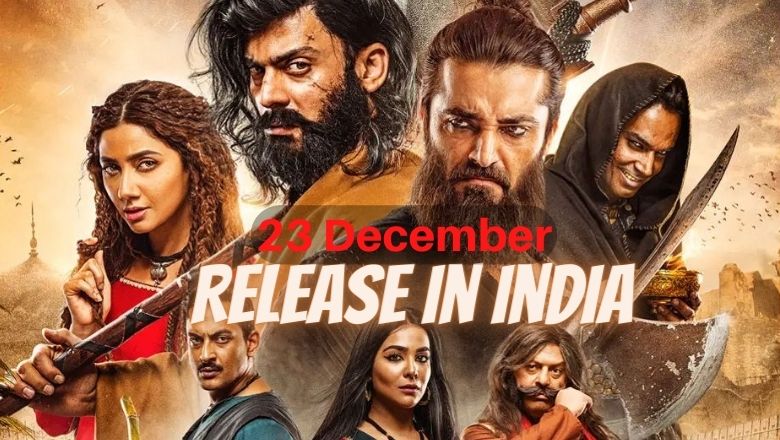 The Legend of Maula Jatt is Pakistan's biggest motion picture released in theatres on October 13 worldwide. The Legend of Maula Jatt release date in India is 30 December according to prominent entertainment media. There are many official sources claiming it will be released under Zee Music's banner in India. The movie is only being released in Indian Punjab.
Will the legend of Maula Jatt be released in Indian Punjab?
Some official sources claimed, that the movie is only being released in Indian Punjab and somehow in Delhi where the Punjabi diaspora lived. The trailer of the movie is presented in Indian Punjab cinema.
The movie has gained popularity across the border, and several prominent Bollywood actors and personalities have praised Bilal Lashari's direction. The film starred Fawad Khan, Hamza Ali Abbasi, & Mahira Khan. This masterpiece was produced by Ammara Hikmat & Asad Jamal khan who is also a co-producer with Ammara Hikmat.
Opponent Reaction
Shiv Sena objected and threatened against the screening of TLOMJ as 'Maula Jatt' was announced to be released in India. Also, Ameya Khopkar, the leader of the Indian extremist party Navnirman Sena (MNS) and a motion picture producer, has threatened to block the release of the Pakistani blockbuster The Legend of Maula Jatt in India.
Khopkar tweeted, "There are plans to release Pakistani actor Fawad Khan's Pakistani film ' The Legend of Maula Jatt' in India. It is most infuriating that an Indian company is leading this plan. Following Raj Saheb's orders, we will not let this film be released anywhere in India."
In addition, Ameya Khopkar referred to Fawad Khan's fans as traitors and advised them to go to Pakistan in order to see the film.
Story Line
The movie story circulates a rivalry between Natts and Jatts is the subject of the film. Only surviving heir of Jatts, Maula recalls only some nightmarish flashbacks from his childhood. Mooda and Maula are raised by Daani after Natts murdered his parents. As they grow together, Maula becomes an undefeated wrestler. Gogi (Ali Azmat) acts as a Proximo in the arena where he fights opponents reminiscent of Ridley Scott's Gladiator. Several scenes are directly inspired by Gladiator, such as when Maula is chained and Daaro comes to seduce him, a direct reflection of Maximus and Lady Lucilla's conversation in Gladiator.
In contrast, Noori Natt is hoping to find a strong opponent to compete against, as he says, "akhir aye dharti natt ty laho da rang kadhon wekhegi." In rarity, Noori's character is the only one who wishes for his body to be badly injured by someone more powerful than him; when asked, "Tu aye zidd wich chana ki hai," he replies, "Qatal Hona chawan na." If you've seen Mustafa Qureshi's performance in Maula Jatt, you'll know that the dialogues and the way he pronounces them are superb; on the other hand, Hamza has done well as well.
Conclusion:
The movie is expected to cross the figure of 500 crores collectively. movie analyst predicts that it may cross the 100 crore INR in Indian Punjab.