Social
aPakistani
Fatima Changezi is the First Female Naval Officer from District Gilgit, Pakistan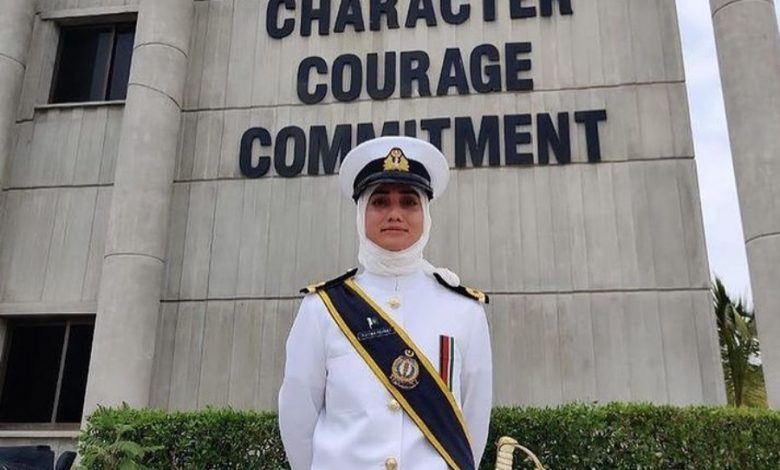 Fatima Changezi from Gilgit has been enlisted in the Pakistan Navy as a Sub-Lieutenant officer. Recently, Changezi has received her rank after completing the 23rd Short Service Commission.
These services include branches such as Logistics, Medical, Pharmacy, Information Technology, Law, Public Relations, Education, etc.
She has many other awards under her belt, including receiving a Gold Medal in sports for her admirable performance throughout the training period.
Speaking with a media outlet, Fatima remarked:
"In a small town of Gilgit Baltistan, I had enormous dreams and ambition, to make big in psychology. When I was only 13, hiding in my closet to read novels, I soon realized that my interests were different from most of the girls and a long journey of struggle was ahead of me.
My sisters were getting married without any college degree, I had to defeat all odds to continue my education.
The stones of societal expectations were thrown at me for not considering marriage as my sole purpose of existence.
However, I knew that in the middle of all this chaos I had one person who had my back to push me towards my goals, my Baba (Rehmat Ali Changezi).
I got into one of the best institutes for my degree in psychology and became the first-generation female graduate in my family."
Unfortunately, Fatima's father passed away a month before she got into the Navy academy, she remarked " I know he would be proud of me".