Economy
Pak Energy Sector Circular Debt increases to Rs. 2.20 Trillion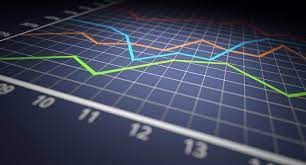 The country's energy area roundabout obligation has expanded by more than 2000% to Rs 2.280 trillion in FY 2020-21 from Rs 105 billion out of 2008 because of an assortment of components including Transmission and Distribution (T&D) misfortunes.
This data was shared by the Power Division with the Senate Standing Committee on Power, led by Senator Saifullah Abro, before long a tumultuous circumstance in the board was seen at the shortfall of Minister for Energy, Hammad Azhar and Secretary Power, Ali Raza Bhutta.
Force Division expressed that roundabout obligation was Rs 105 billion out of 2008 which expanded to Rs 149 billion of every 2009, Rs 225 billion out of 2010, Rs 221 billion out of 2011, Rs 603 billion out of 2012, Rs 447 billion in, Rs 531 billion out of 2014, Rs 649 billion out of 2015, Rs 589 billion out of 2016, Rs 702 billion, Rs 1.152 trillion out of 2018, Rs 1.612 trillion out of 2019, Rs 2.150 trillion out of 2020 and Rs 2.280 trillion 2021.
The Committee was notified that Pakistan Electric Power Company (Pepco) is being twisted up and its capacities concerning human resources for instance move/posting and advancements have been moved to the particular Discos. Nonetheless, Pepco's specialized specialists will currently be appended to the Power Division and they will accept their obligations in Islamabad from Monday next. The name of Pepco is being changed alongside its Memorandum of Articles (MoAs) for which a letter has as of now been kept in touch with the SECP.