Politics
Trending
Govt has sealed Bani Gala and plans to arrest Imran Khan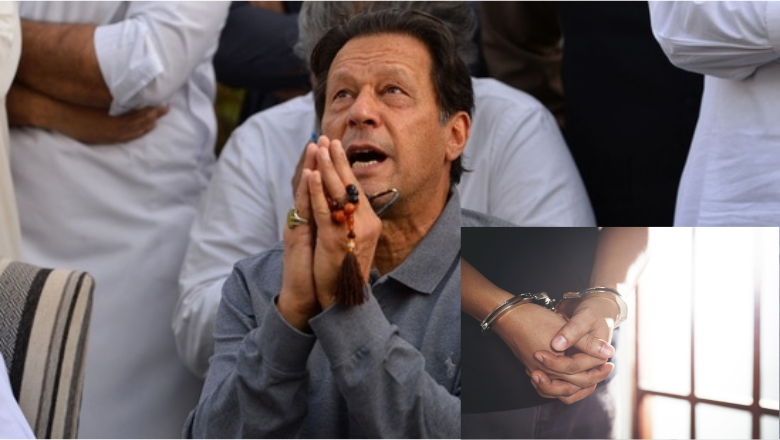 A magistrate of Islamabad's Margalla Police Station has issued an arrest warrant for PTI chief Imran Khan.
There was no need for the additional district judge to issue an arrest warrant against the PTI leader. The party chief's statement on a judicial officer was an unpardonable remark and a serious violation of the constitution.
The FIR is divided into four parts: Section I includes Part A of the PPC, which deals with penal offences, and Part B, which pertains to summary offences; Section II pertains to terrorism, Section III relates to public servants, and Section IV deals with miscellaneous provisions.
The court has issued an arrest warrant for Imran Khan due to his non-appearance in court. The Islamabad High Court (IHC) issued the warrant hours after the former prime minister submitted an affidavit in a contempt case against him.
Following the issuance of the warrant, PTI leader Fawad Hussain warned the government to not arrest Imran Khan, saying that they will "regret" the decision.
عمران خان کا انتہائ کمزور دفعات اور کمزور مقدمے میں اس طرح وارنٹ جاری کرنا انتہائ فضول حرکت ہے، قابل ضمانت دفعات اور احمقانہ مقدمے کے ذریعے میڈیا کا تماشا لگایا گیا ہے جس کی کوئ ضرورت نہیں تھی، اس کیس کی ہوا اسلام آباد ہائیکورٹ کے فیصلے سے پہلے ہی نکل چکی ہے

— Ch Fawad Hussain (@fawadchaudhry) October 1, 2022
Behind The Case
On August 23, a larger bench of the IHC issued a show-cause notice to Khan after taking up contempt of court proceedings against him for threatening the judge during the rally.
The PTI chair had staged a rally in the federal capital on August 20 to express solidarity with his chief of staff Shahbaz Gill after claims of torture inflicted on him in custody.
He warned the Islamabad inspector-general and deputy inspector-general that he would "not spare" them, vowing to file cases against them for subjecting Gill to alleged inhuman torture.
Turning his guns towards the additional sessions judge, who sent Gill into physical remand on the police's request, Khan then said she [the judge] should brace herself for consequences.