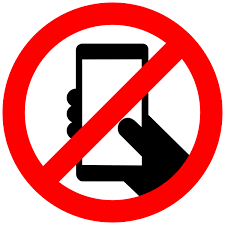 The Lady Reading Medical Teaching Institution in Peshawar has made it illegal for hospital employees to use cell phones in operating rooms.
According to a notice issued by the medical director of Lady Reading Hospital, "there will be a complete ban on the use of mobile phones in operation theatres (regular OTs/ Emergency Department OTs) and all types of staff must keep their phones in lockers," according to sources.
"Anyone discovered breaking the order, their cellphone will be confiscated, and disciplinary action will be taken against him/her," the warning stated.
According to one study, up to 66 percent of surgeons use mobile phones in hospitals, including operating rooms and intensive care units. It is debated whether or not cell phones should be used in operating rooms.
Some say that the hazard originates from the mobile phones' electromagnetic radiation (EMR), and that they should be stored at a safe distance from medical equipment. Others, on the other hand, have discovered that electromagnetic radiation is not as dangerous as previously thought.
The health agency also stated that it has established an independent monitoring unit to guarantee that the instructions are followed to the letter.