Tech
Trending
MIUI 13 Launched date Officially Announced by XIAOMI CEO
MIUI 13 Release date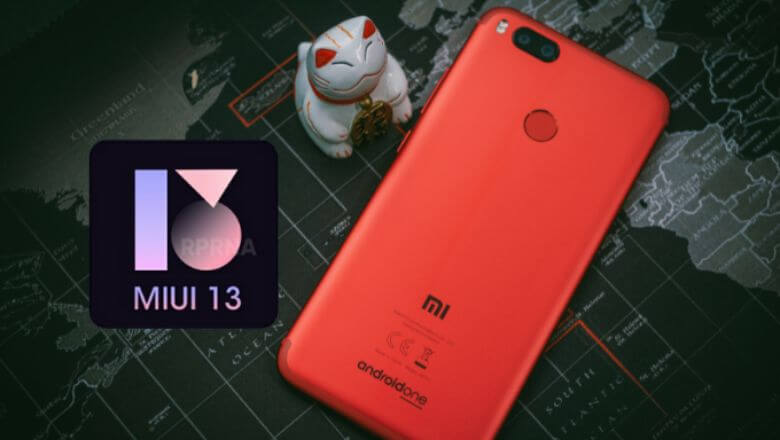 Xiaomi CEO, LEI JUN said on his personal Weibo (a china-based micro-blogging social platform) account that Xiaomi user asked many questions regarding his annual speech on 10th August, the most asked question is whether MIUI 13 will be announced in his speech. Le Jun had a precise response.
According to him, the MIUI Team accepts everyone's suggestions from the Xiaomi user and first tries to experience beta release, Now the team is focusing on solving bugs and basic experience issues.
He added in his statement, "MIUI 13 will be released at the end of this year, and I hope it will live up to everyone's expectations". The end of this year is not an official date but it gives Xiaomi users an official clue as to when MIUI 13 will arrive.
MIUI Release Date in Pakistan:
According to some rumors, the MIUI 13 is expected to release during the second quarter of this year, on Friday, June 25, 2021, to be precise. But unfortunately, it could not be released.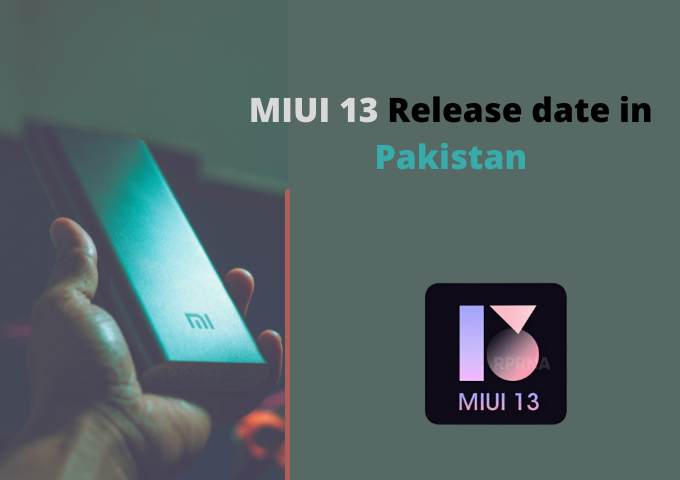 About one of the Xiaomi developer tweets, MIUI 13 Release date was the End of the year 2021 in China and March 2022 was for Global users. The release date of Xiaomi MIUI 13 in Pakistan is around the End of September 2021.
Expected New Xiaomi Phone comes with MIUI 13:
There have been many rumors that the MIUI 13 will arrive with the Xiaomi MI Mix 4. Xiaomi has a lot of work to do on the MIUI 13 considering the flops of MIUI 12 and MIUI 12.5.
Due to a lot of user complaints against MIUI 12 bugs, Xiaomi will not want to release MIUI 13 prematurely.

According to the source, Xiaomi MIUI Team set up a separate team to identify bugs and reports coming from users. According to many users' feedback, with the help of the Xiaomi bug identify team, the current lagging and issues of many models have significantly reduced. According to many users, the Proximity sensor issue is a headache for many users.
MIUI 13 Supported Device List
Redmi Note 8/ 8T/ 8 Pro
Redmi 10X 5G/ 10X Pro
Redmi 10X 4G/ Redmi Note 9
Redmi Note 9S/ 9 Pro/ 9 Pro Max
Redmi Note 9 5G / Note 9T
Redmi Note 9 Pro 5G
Redmi Note 9 4G
Redmi 9T / Redmi 9 Power
Redmi 9C / NFC
Redmi 9 / Prime
Redmi 9A / 9AT / 9i
Redmi Note 10 / 10S / 10 5G
Redmi Note 10 Pro / Pro Max
Redmi K20 / K20 Pro / K20 Premium
Redmi K30 / K30 5G / 5G Racing / K30i 5G
Redmi K30 Pro / Zoom / K30 Ultra / K30S Ultra
Redmi K40 / K40 Pro / K40 Pro+ / K40 Gaming
Mi 9/ 9 Pro / 9 Pro 5G/ 9 EE
Mi 9 SE / Mi 9 Lite
Mi 9T / Mi 9T Pro
Mi 10 / Pro / Ultra / Mi 10S
Mi 10 Lite 5G / Zoom/ Youth
Mi 10i / Mi 10T Lite
Mi 10T / 10T Pro
Mi 11 / Pro / Ultra / Lite / Lite 5G
Mi 11i / Mi 11x / Mi 11x Pro
Mi Note 10 / Pro / Lite
Mi Mix Fold
POCO F2 Pro
POCO F3/ poco F3 GT
POCO X2 / X3 / X3 NFC / X3 Pro
POCO M2 / M2 Reloaded / M2 Pro
POCO M3 / M3 Pro 5G
POCO C3
Blackshark 3 / 3Pro / 3s
Blackshark 4 / 4 Pro
MIUI 13 Latest Features:
New Animations and UI
New Theme designs and improved gestures
Improved Battery Performance
New gestures and additional functionalities
Improvements in User Interface
Enhanced Touch sensitivity
Instant editing filter for photos and videos
The improved Scrolling screenshot feature
Improved Share menu App pinning
Native screen recording support
Enhanced and more featured Always on Display
Scheduling option for Airplane mode
Improved Notification panel for Social media apps for faster Reply and enhanced experience
More flexible storage experience
Fast charging improvements
Great power saving mode for long-lasting battery
Improved Notification system for managing older and newer notifications from apps
List of devices getting MIUI 13 in Q1 2022
Mi 11 Ultra
Mi 11
Mi 11i
Mi 11 Lite 5G
Mi 11 Lite
Xiaomi 11T Pro
Xiaomi 11T
Xiaomi 11 Lite 5G NE
Redmi Note 11 Pro 5G
Redmi Note 11 Pro
Redmi Note 11S
Redmi Note 11
Redmi Note 10 Pro
Redmi Note 10
Redmi Note 8 (2021)
Redmi 10
Xiaomi Pad 5
The above list is not an official announced list. So if your devices are not on the list then wait till Xiaomi announces the official devices List.
Check More: MIUI 14 Launch date in Pakistan