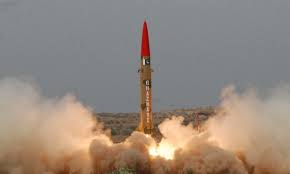 Turkey is attempting to co-manufacturer jets and missiles with Pakistan, a partnership that might provide Turkey with valuable Chinese military technology.
In the defense industry, the two nations have already collaborated on the production of battleships that Turkey has sold to Pakistan.
According to persons involved with the conversations, Turkish defense and government officials have met with Pakistani counterparts on a regular basis — the most recent high-level meeting was in January — to explore developing and producing military gear with Pakistan. The parties have not stated when they will meet again or how close they are to reaching an agreement.
Turkey is a proponent of nuclear power. People acquainted with the situation described Pakistan as a strategic and possible collaborator in the development of Pakistan's Super long-range missile defense system and TF-X fighter plane.
A pact would bring Turkey, a NATO member, closer to Chinese military technologies. Pakistan is claimed to have copied Chinese designs for its Shaheen ballistic missile and develops JF-17 fighter fighters with China.