World
First Youth Sounding Board Member – Ozaal Zeesha ALLAH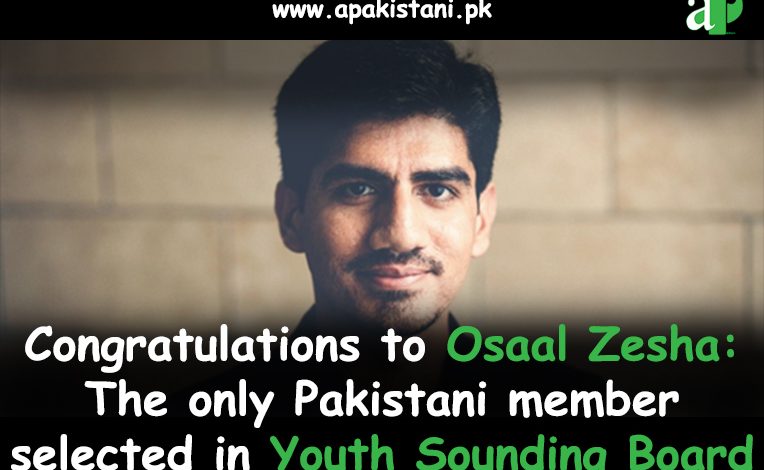 What is a Youth Sounding Board?
Europe's Youth Sounding Board is a participatory space for young people to have an influence on the EU's external action. The board will help make Europe and its partners more relevant, effective, and impactful in regards to youth interests by participating in advisory roles with both Commissioner Urpilainen as well as Directorate-General International Partnerships (DGIP).
The European Union has initiated a new initiative called the Young Elected Representative Network which aims at bringing together future leaders from around 30 countries across all continents that share democratic values of human rights equality among others.
Who is Selected as a Member of the Youth Sounding Board?
The 25 selected members are a diverse group of talented, committed, and inspiring young people from Africa, the Middle East, Asia, the Pacific, and Latin America.
Following is a list of members who are selected as the member of Youth Sounding board 2021:
Alda Soraya Asikin, Indonesia
Aneet Kumar, Fiji
Aomori Yoshimi Matsumoto Barbosa, Mexico/Argentina
Benjie Allen Aquino, Philippines
Christina Williams, Jamaica
Clement Ngosong, Cameroon
David Karorero, Burundi/Denmark
Deepanshu Gupta, India
Ghislain Irakoze, Rwanda
Gilberto Morishaw, the Netherlands/Curaçao
Gusona Marvel Nyama, Cameroon/Sudan
Imrana Alhaji Buba, Nigeria
Itumeleng Indiphile Mothlabane, South Africa
Juliana Celidonio Degani, Brazil
Kouakou Jean-Desire Kouassi, Côte d'Ivoire
Leonardo Parraga, Colombia
Maria Aleksandrova, Bulgaria
Maria Azul Schvartzman, Argentina
Marian Abukayo Murunga, Kenya
Nandini Tanya Lallmon, Mauritius
Nayla Pariamachi, Peru
Omnia El Omrani, Egypt
Ozaal Muhammad Zesha Allah, Pakistan
Stacy Dina Adhiambo Owino, Kenya
Virginia Maria Barchiesi, Italy
Source cited from European Union Website