Auto
Introducing Pak-China First Electric Car in Islamabad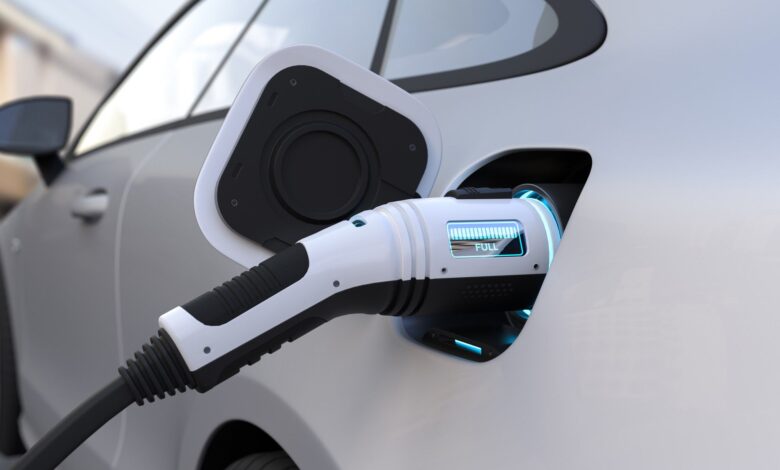 Pak-China Huazi Green Energy Pvt Ltd is gearing up to make waves in the electric vehicle (EV) market with the launch of its first-ever electric car in Islamabad next month. This strategic move aims to boost their market presence while creating awareness among the public about their cutting-edge Electric Vehicle (EV) technology.
Electric Car for Everyday Convenience
The CEO of Huazi Green Energy Pvt Ltd and Alfalah EV Motors, Khalid Mehmood, highlights the user-friendly aspect of their electric car, which can be conveniently charged at home. With the upcoming arrival of the vehicle assembly plant from China in October and manufacturing operations commencing in November 2023, the company is all set to revolutionize the EV industry.
Government Support and Expansion Plans
Mehmood shares that the Pakistani government has already approved the plot allocation for the company's vehicle manufacturing factory in the Hattar Special Economic Zone, Khyber Pakhtunkhwa. The company plans to kickstart the EV booking process in January 2024, setting the stage for an exciting market entry.
Diversifying the EV Portfolio
Huazi Green Energy's ambitious project is divided into two phases, with the initial phase focusing on introducing 2-door and 4-door electric cars catering to the middle and lower-middle-class segments. The inclusion of lithium batteries with a 100,000 km or 4-year warranty ensures long-lasting performance and customer satisfaction.
Looking Ahead
In the second phase, the company is set to launch Mini Pickups and 2-wheeler bikes, with a particular emphasis on meeting the unique needs of female users. This expansion strategy showcases their commitment to offering a comprehensive range of eco-friendly vehicles.
Impressive Electric Range
The electric cars boast impressive travel ranges on a single charge, with the 2-door model capable of covering up to 225 km, and the 4-door variant offering a remarkable 350 km range. Such mileage capabilities present an attractive proposition for eco-conscious individuals and businesses alike.
A Flourishing Pakistan-China Joint Venture
The USD 5 million joint venture between Pakistan and China is aimed at achieving a complete technology transfer within the next two to five years. This will facilitate the seamless export of their cutting-edge EV products to various countries and regions, including Europe and Turkey.
Conclusion
With the impending launch of their first electric car and future expansion plans in the EV market, Pak-China Huazi Green Energy Pvt Ltd is all set to make a significant impact in the realm of sustainable transportation. As they continue to innovate and revolutionize the industry, eco-conscious consumers and businesses worldwide can look forward to embracing these high-quality electric vehicles as a sustainable and forward-thinking choice for the future.